Hello and welcome to the University. The Top Chef University!
To read my previous posts on TCU click here and here.
Okay so… this is my first official recipe and learning experience through Top Chef University (or TCU). After finishing the recipe, and eating about 4.65 bowls of soup, I'm really happy they started off with something so basic. I'd never choose to make 'basic' chicken noodle soup on my own. I'd probably choose to go Progresso and keep my cooking time for more adventurous things. But, my chicken noodle soup was BOMB! In fact, everyone said it was in their top 5 chicken noodle soups. BOOYEAH!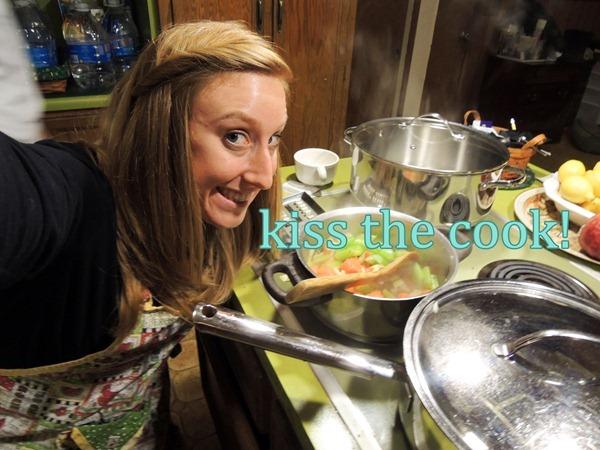 I'll take kisses (on the cheek) as payment for my awesome soupy-ness. Thank you!
Things I'd never done that I did in this recipe:
I poached something
I shredded meat
Who knew something so fancy and advanced, like poaching would be included in chicken noodle soup?! I did NOT. But I just poached some chicken thighs. I kinda feel like a culinary boss.
Here's the recipe…
Chicken Noodle Soup
I call it rustic because it's chunky.
Spike teaches this recipe. It takes about 45 minutes and it makes 4-6 servings.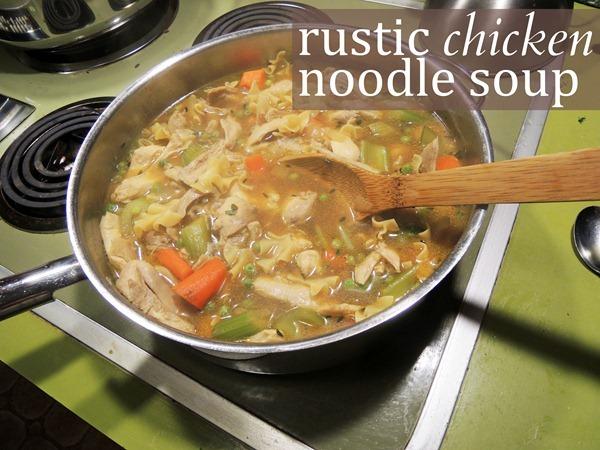 Ingredients
2 quarts low-sodium chicken broth
8 chicken thighs (skinless, or remove the skin)
1/2 large yellow onion, diced
3 cloves of garlic, crushed
3 small-medium carrots, peeled and cut
3 celery stalks, sliced
3 sprigs of thyme
pinch red pepper flakes
2 cups dried egg noodles
1 cup frozen baby peas
kosher salt
black pepper
Garnish:
celery leaves, if feeling fancy
grated parm, for added flava!
Directions
In a large stock pot bring 2 quarts chicken broth to a boil. Add chicken thighs, reduce heat to a simmer and poach for 8-10 minutes. When done remove chicken thighs from broth. Shred by hand from the bone.
Heat another pot over medium-high heat. Add evoo, onion, celery, carrot, pepper (to taste), salt (to taste), and red pepper flakes. Add crushed garlic cloves. Heat until translucent then add thyme by tearing leaves off the stock. Stir so veggies get tossed in evoo and mixed with the spices.
Pour veggie mixture into the broth. Add egg noodles and peas. Cook for another 8-10 minutes. Taste the broth. Add more salt and pepper if needed.
Add shredded chicken to broth and heat for 2-3 minutes and serve. Top with parmesan cheese for extra flavor.
It's Montage Time!!!!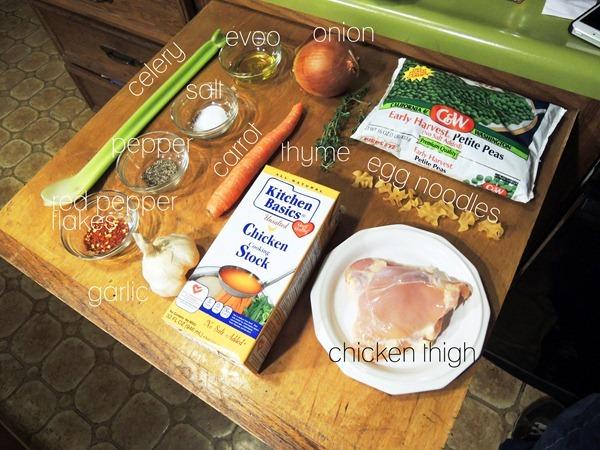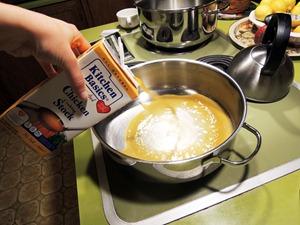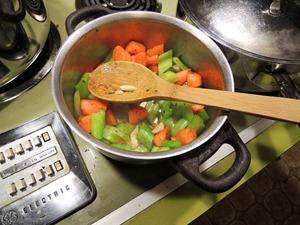 While the chicken thighs poach, still feel so advanced for having poached something…, start cooking your veggies and spice mixture. Multi-task a little.

Poaching means cooking something in hot liquid. Very simple, but sounds very fancy! Feel free to name drop a little at the table. I do.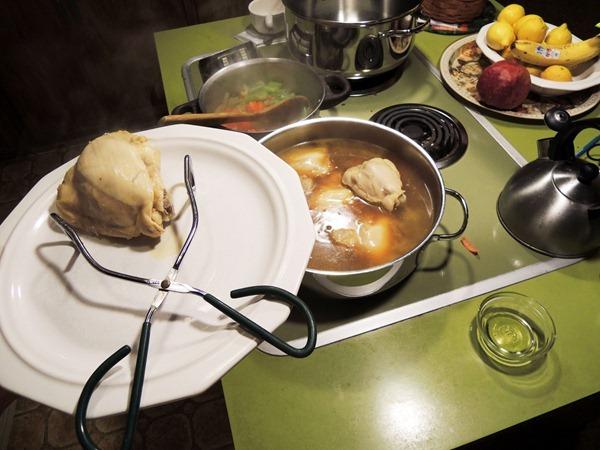 Spike had a great tip for this part. Put the plate of chicken thighs into the fridge for about 5 minutes to cool quickly. This makes shredding much better on the fingers.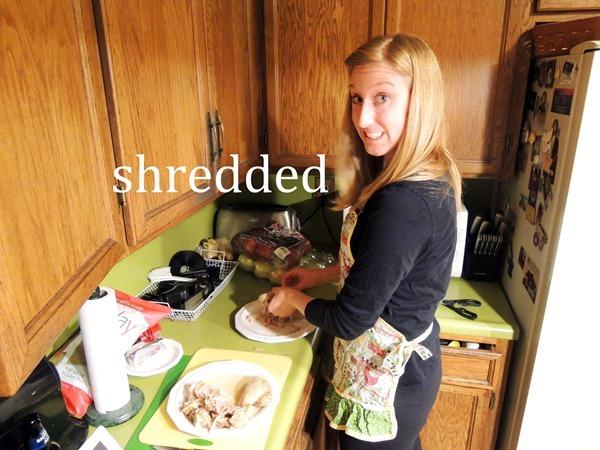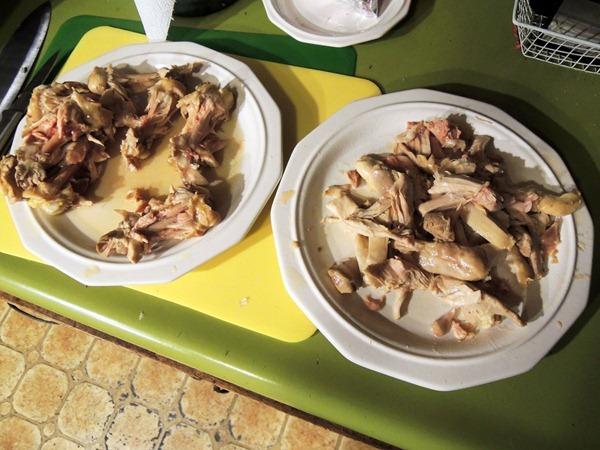 I just tore the meat off the bone. Don't get fancy! This saves time, effort, and if you cut it off uniformly then you can't call it RUSTIC.
Your welcome! I just saved you at least 17 minutes of frantic cutting.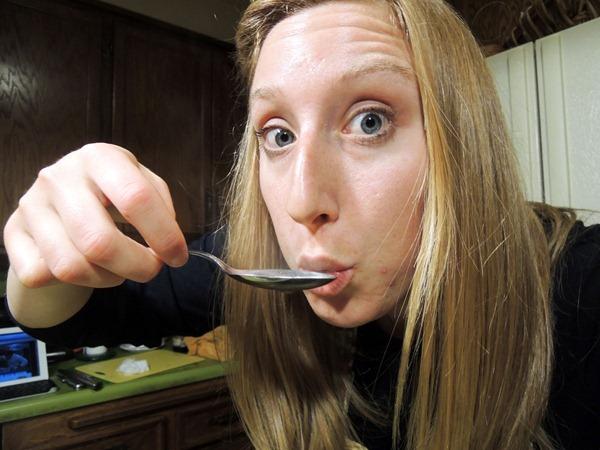 Don't forget to taste the broth!
One person a season gets cut off Top Chef for under or over seasoning their dish!!!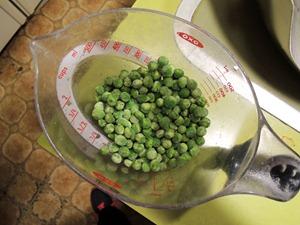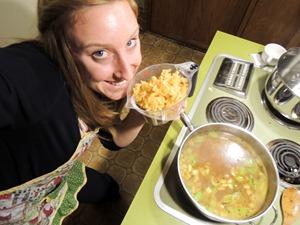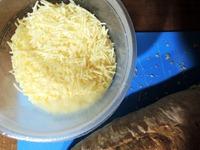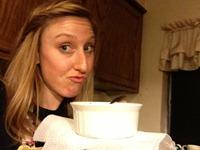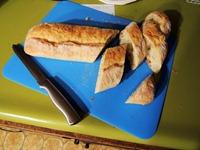 We ate ours with some grated parm, and some crusty French baguette. Don't be afraid to dip.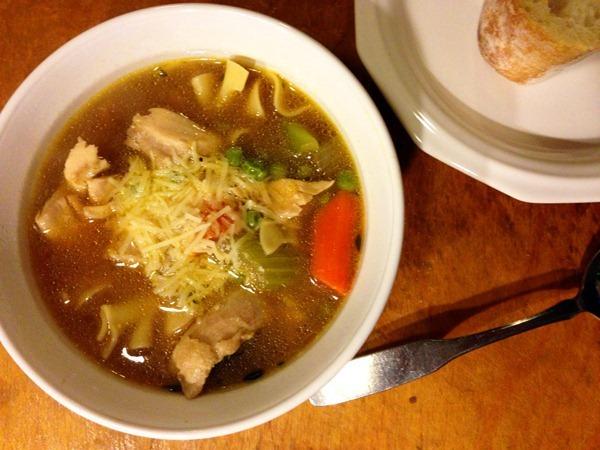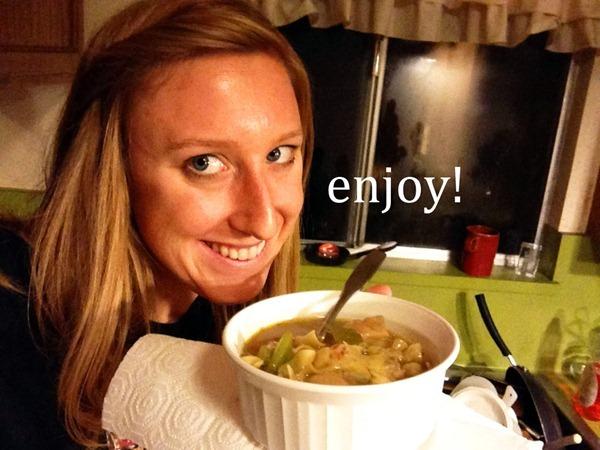 Voila. I just made something basic, yet fancy. I even used Karla's techniques for chopping onion and crushing garlic. I'll have to do a post on how to do these things. Karla had great tips.
I hope you all liked the chicken noodle soup.
Tell me about you!!! I want to know…
What is the most fancy cooking 'term' you've ever actually used?
It's gotta be poaching something!
Have you ever cooked soup before? If yes, what is your favorite one?
I've made this one and a broccoli cheese. This one takes the cake for sure.
Who is your favorite Top Chef contestant?