Well, you knew that public reaction would vary at the announcement of the Putin divorce and we will try to cover that to some extent here.
During the opposition protests one of the most commonplace slogans shouted at protest rallies and seen on signs is "Россия без Путина!" (Russia without Putin).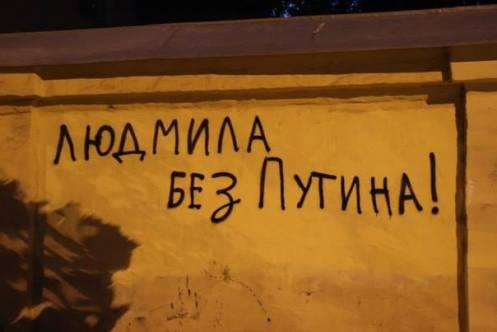 Людмила без Путина = Lyudmila without Putin.
So it didn't take long for the first glimpses of graffiti around parts of Moscow to slightly alter the slogan to Людмила без Путина (Lyudmila without Putin).
Toptwit.ru, a service that monitors and counts twitter messages reports that the phrase Людмила без Путина is one of the most common tweets by Russian users today.