The status quo for vodka is a spirit without color, aroma or taste. However, Roustam Tariko, entrepreneur and founder of Russian Standard Vodka, believes there should be a higher standard of vodka, one that combines extraordinary purity and taste. His passion, perseverance and ingenuity led to the creation of Russian Standard Vodka, a vodka that is made of 100% authentic Russian ingredients – water of glacial origin and the finest winter wheat.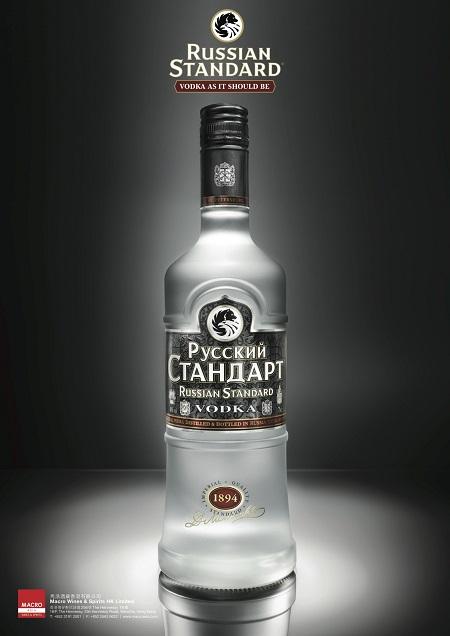 Russian Standard Vodka – Moscow Mule is legendary
The winter wheat from which this vodka is distilled is immediately evident on the nose as the sweet aroma of cream soda and cut grass rises. There is a definite warmth reminiscent of dry roasted cumin whilst a fresh-bread yeasty note is rather appealing. It's all quite subtle, but certainly pleasant.
Smooth and very creamy upfront, continuing through the mid palate along with a slightly oily mouth feel until just a touch of spice enters on the finish. A reasonable sweetness increases the overall perception of smoothness, but this is definitely not a harsh tasting vodka and there isn't a hint of sharpness.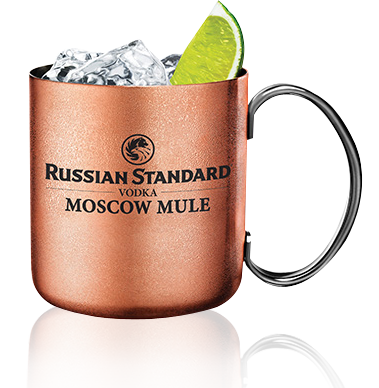 Russian Standard Vodka – Moscow Mule is legendary
Moscow Mule
Legend has it that the Moscow Mule was served in a copper mug, a variant of the tankard, resembling a coffee mug style. Even though this format has rarely been used throughout the beverage history, the Moscow Mule began being served in a true copper mug, which enhanced its properties as it maintains the drink as cold as possible which is how it must be served. This contributed largely to this vodka's ascendancy as the world s most popular spirit.
It's hard to remember a time when vodka wasn't the popular spirit it is today. The Legend has it that in the 40s, Hollywood discovered vodka thanks to a cocktail that conquered those more discerning palate: vodka with ginger ale served in a copper mug, a variant of the tankard, resembling a coffee mug style.
Russian Standard Vodka
During much of the last century, vodka packed a rough "kick" hence this cocktail's name. Today, with Russian Standard's smooth taste, the only blow left is in the name. Put a genuine taste of Moscow into the famous drink by making it with Russian Standard Vodka. Try it in a special copper mug for an extra dash of authenticity not to mention a self-cooling technique that makes the drink a perfect way to beat the heat.
Roustam Tariko, the founder of Russian Standard, introduced Russian Standard Vodka in 1998 as the first authentic Russian premium vodka.  A mere two years after Russian Standard Vodka launched in Russia, the brand's sales surpassed all imported premium vodkas, leading to broad international expansion as well as the launches of Russian Standard Platinum in 2001, Imperial Vodka in 2004, and Russian Standard Gold in 2008.
The  Russian Standard Vodka portfolio has grown to reach more than 75 markets across Europe, the Americas, Asia and Africa.  Most recently, Russian Standard Vodka was awarded kosher status for all of their products.  State of the art production methods bring a century of Russian vodka expertise to the 21st century to achieve the incredible balance of technology and tradition, resulting in the highest quality vodka possible.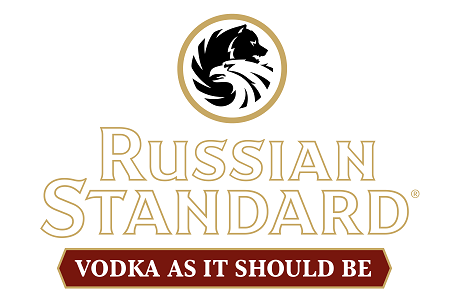 Russian Standard Vodka – Moscow Mule is legendary
Russian Standard Vodka
In Hong Kong find your nearest Russian Standard Vodka location by visiting the Cellar Master Wines web site.