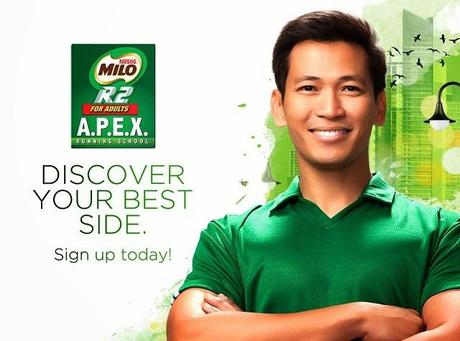 The MILO R2 APEX Running School recently launched its eighth season to further its commitment to helping Filipino adults achieve peak form and a well-rounded lifestyle. Anchored on MILO's thrust in building a nation of champions, the running school aims to engage and develop over 2,000 participants.
The training camp currently offers the Fitness 5K, which is an improved training category for adult runners who are looking to get in shape and build their fitness level before embarking on longer race distances. Runners preparing for the upcoming marathon season typically begin training at the onset of summer, and having professional guidance from top coaches of the MILO R2 APEX Running School will provide a holistic approach to fitness and sports, thereby improving safety and optimized performance.
This year, the MILO R2 APEX Running School will also offer new opportunities for aspiring runners and athletes. Young adults will be engaged through a series of web episodes that will serve as the online counterpart of the running school. Each video, hosted on the MILO Philippines' official website, will feature lectures on injury prevention, core training, nutrition, strength, speed and power training, and other modules that are part of the full running program.
The initiative aims to give runners based in Metro Manila and provincial areas a chance to scale their knowledge and skills with an accessible platform. A 4-city roadshow in Baguio, Iloilo, Cagayan De Oro, and Davao will also be held within the year to promote the science of running.