We had a chance to have the lovely and talented Runaway Angel perform their current single JUNE for our Mason Jar Sessions a couple weeks back. The ladies currently released their debut album No End In Sight and we were lucky enough to have the girls perform. My first time seeing the girls perform was almost 3 years ago now at Lucknow Music in the Fields. The ladies have put on a fantastic set at this festival the last two years and thought it was time we do something with them. Check out JUNE by Runaway Angel here...
Corey Kelly / @CoreyKelly76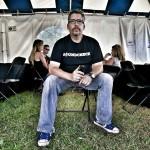 Born and raised in small ltown Ontario, Love me some Whisky & Country Music. Blogger, Photographer and Country Music Junkie.