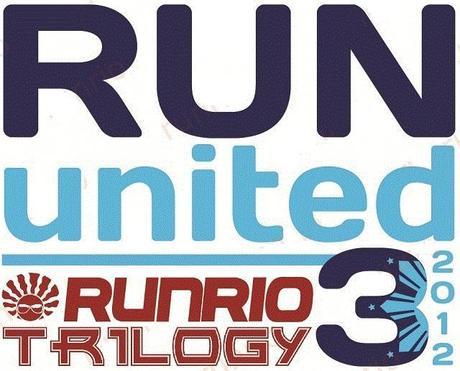 Race Result
2012 RUN UNITED 3 OVERALL 3K
2012 RUN UNITED 3 OVERALL 5K
2012 RUN UNITED 3 OVERALL 10K
2012 RUN UNITED 3 OVERALL 21K
2012 RUN UNITED 3 OVERALL 32K
Where can I leave my belongings?
Baggage deposit facilities (right across ECOM Building) will be made available for you. We recommend that you arrive earlier than the gun time to deposit your bags to avoid delays. You must deposit your baggage/s at designated baggage deposit tents for your particular distance
We strongly advise that you do not to leave any valuables in your bags. The race organizer and any of its sponsors will not be held liable for any loss or damage to your personal items
If I leave my baggage in BGC, will my baggage be transferred to MOA also?
32K and 21K runners must leave their bags at any of the 3 designated Baggage Buses parked along 28th Avenue in front of Riovana in BGC from 1:30am until 5:00am only. These baggages will be transferred to E-Com Building in MOA. After the race, you may claim your items at the baggage area for 32k and 21k Baggage Area (labeled as BGC 32k and 21k Baggage Claim Area) right across ECOM Building at Mall of Asia
Where should I line up for the start of the race?
32k and 21k participants' starting line is at the 9th corner 28thStreet (near Riovana BGC), Bonifacio Global City, Taguig City. Shuttle buses from SM Mall of Asia to Bonifacio Global City will be available from 1:30am to 3:30am
The 5k and 10k participants' starting line is along Seaside Blvd. (near IMAX) in Mall of Asia
The 500m dash and 3K participants' starting line is along Palm Coast Ave. (near E-Com Bldg.) The 500m dash participants' wrist tags are provided upon registration. The parent and child participant must put on their corresponding wrist tags complete with contact details on race day. NO tag, NO race
Shuttle services for 21K and 32K participants
o MOA to BGC**: 1:30AM to 3:30AM
o MOA to BGC**: 6:00AM to 9:30AM
**in 15 minute intervals
Assembly and Gun Time
32km - 2:30AM - 3:00AM
21km - 3:30AM - 4:00AM
10km - 4:30AM - 5:30AM
5km - 4:30AM - 5:45AM
3km - 4:30AM - 6:00AM
500m - 6:00AM - 7:00AM
Note: 32k and 21K category start time cut-off is 15 minutes after gun start
Is it necessary to wear the B-tag timing chip/personalized Runrio timing card?
Yes, as your race will be timed by ChronoTrack. The personalized Runrio timing card is reusable. You should keep it for future Runrio races
Will there be a cut-off time for the start of the race?
In order to ensure timely re-opening of roads to normal traffic and help ensure your safety, the race organizer will deploy a vehicle to pickup all remaining runners on the race route starting at 8:30am. By this time, all participants are encouraged to stop running and board the official vehicle. They are automatically disqualified and will be taken directly to the finish venue
Road Map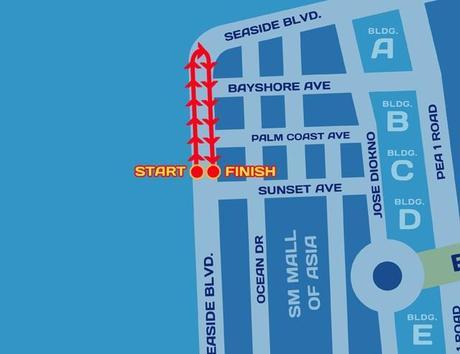 500m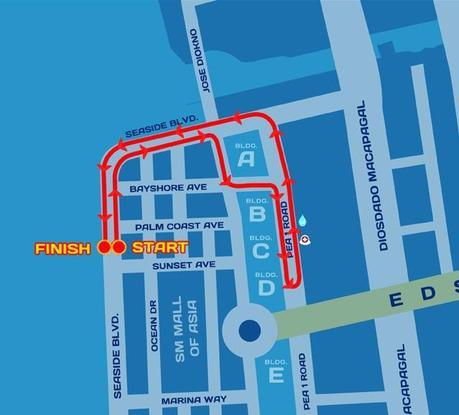 3km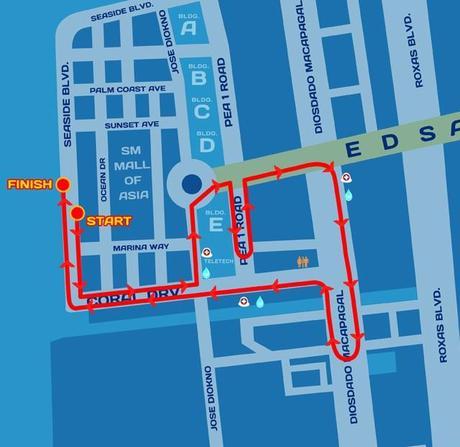 5km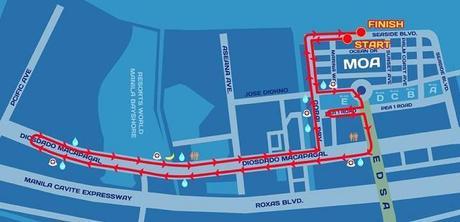 10km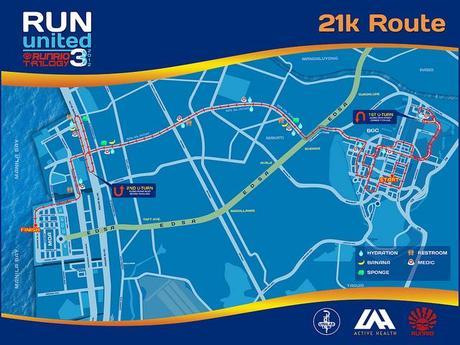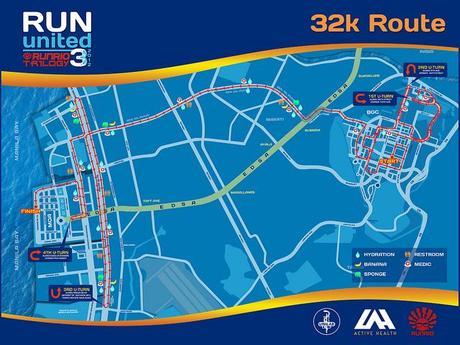 Who can I contact for more information?
For inquiries, you may call us through any of the following contact numbers from Monday to Friday (10:00am – 6:00pm)
Landline 887-6194
Globe 0927-347-7700
Smart 0929-717-8164