I have been experimenting with new ways to build upon recipes that I already have in order to have more variety and versatility in our meals/snacks.
I wanted to create a custard filled cupcake with an unexpected twist, rumskey!
The recipe is based off the ingredients used in my Pumpkin Bread recipe.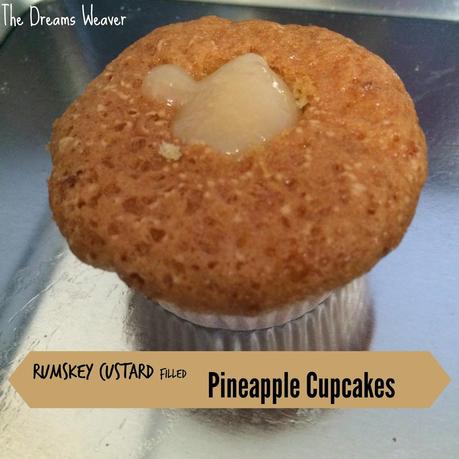 What you will need:
Cupcake:
1 ½ cups flour
1 ¼ tsps. baking powder
½ tsp. baking soda
1/8 tsp. salt
2 slightly beaten eggs
1 cup finely cut pineapple
¾ cup sugar
¼ cup canola oil
Nonstick spray
2 cupcake pans
cupcake liners
Custard:
1 cup Rumskey
1 cup milk
½ cup confectioner's sugar
2 TBSP flour
In a medium mixing bowl stir together flour, baking powder, baking soda, and salt.
In a large mixing bowl whisk together egg whites, pineapple, sugar, and oil. 
Stir flour mixture into pineapple mixture until well incorporated.
Line your pans with the cupcake liners and lightly spray with nonstick spray. Spread batter into pans and bake at 350 degrees for 25-30 minutes, or until a toothpick inserted into the center comes out clean.
Let the cupcakes cool in the pan for 10 minutes to set up.
Use a knife to cut out a cylinder from the middle of each cupcake, making sure you don't cut all the way to the bottom, otherwise as you unwrap it to eat it will all leak.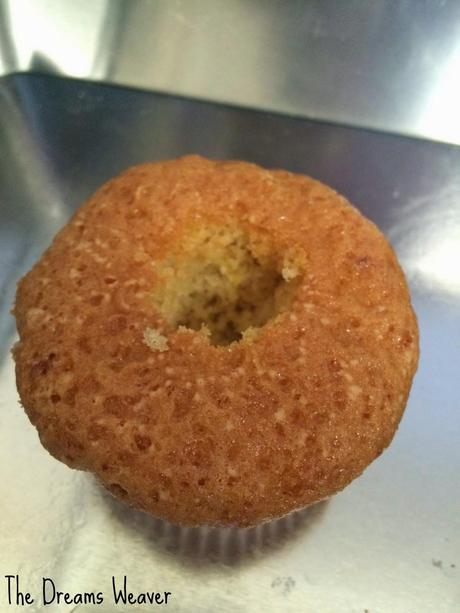 While the cupcakes are baking, start the custard reduction.
In a medium pot, add the rumskey and turn the heat on high until it starts to bubble.  Lower to medium heat and let that start to reduce. 
Add the milk and confectioner's sugar and whisk until completely combined.  Allow this to reduce another 10-15 minutes, whisking occasionally.
When the sauce looks like it is thickening up, remove 1/4 cup of it into a small bowl in order to incorporate the flour evenly.  Add the flour mixture back to the pot.
Let the custard reduce for another 5-7 minutes, or until really thick.
Once done, remove from heat and transfer to a container.
I refrigerated my custard for an hour before piping it into the cupcakes as it was easier to handle.
Once the custard and cupcakes are ready to be filled, just fill a clear plastic bag with the custard and cut off the tip of the bag.
Pipe the custard into the center of each cupcake.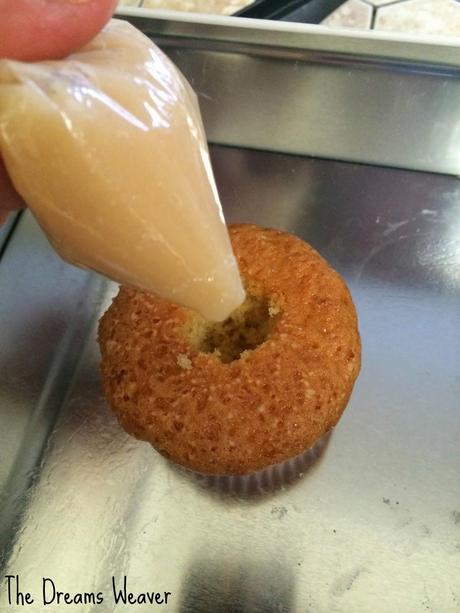 Enjoy!