According to a rumor, Apple is planning to release a cheaper version of the iPhone. The hardware manufacturer would develop this because the market share in the smartphone market dwindles in favor of rival Samsung.
People sleeping in front of one of the many Apple stores around the world in anticipation of the latest model is a common scene prior to release of a new iPhone. An iPhone is a statement of quality, a premium product. Rumors, however, speak of a lower-priced iPhone that should come later this year. The pressure on Apple to create cheaper iPhone is getting higher. The consideration of a cheaper model would have to do with the fact that Apple's lead in the smartphone market is being lost in favor of Android, and releasing a cheaper iPhone would make Apple reclaim their throne.
The Wall Street Journal reports that Apple is being investigating a budget version of the iPhone since 2009. This plan would finally make progress, so a less expensive version of this smartphone should appear later this year.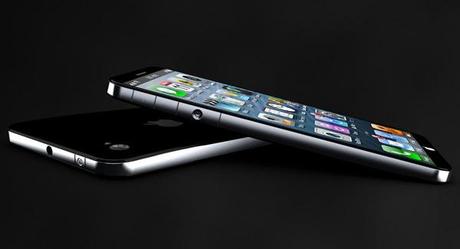 Speculations
The new low-cost iPhone would largely be made of less expensive polycarbonate, a type of plastic, instead of the aluminum housing on the iPhone 5. Other components could, for example, be derived from the older models of the iPhone, or even can be reused.
Nobody knows yet for sure about any further specifications of the device, and even from Apple there is no absolute guarantee that they will be launching a cheaper iPhone.
The rumors also reported something about the next top model, with number 5S or 6. This unit would have an even bigger screen than the present 4-inch screen on the iPhone 5. There are many questions waiting to be answered. Stay tuned.