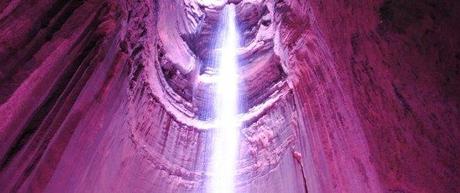 With a name like that who could resist? I for one love the name Ruby, and why is she falling?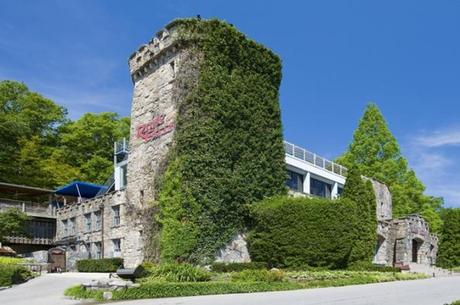 Photo taken from RubyFalls.com
After negotiating the drive up Lookout Mountain and some extremely sketchy parking (I was tired) we reached the majestic castle that is the entrance to the falls. For Chattanooga's inhabitants the entrance of the cave has been known to exist at the base of Lookout Mountain for generations. In 1905 the Southern Railroad Company constructed a railroad covering the entrance to the cave.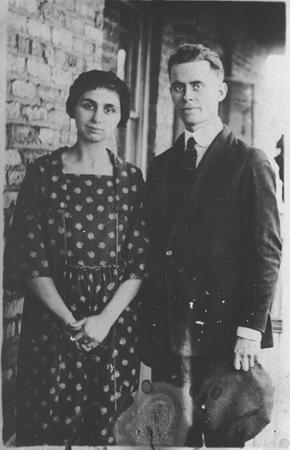 In 1923 caving enthusiast Leo Lambert, pictured above with his wife, organised a group of investors to reopen the cave by drilling an elevator shaft into the mountain. In December 1928 a shaft worker felt a rush of air and had discovered an opening.
Lambert took a small crew to explore the new found cave, they were gone for 17 hours. They discovered a number of unusual and beautiful rock formations, flowing passages and several stream beds. Pushing their way deeper and deeper into the cave, they finally reached its marvelous jewel, the waterfall. The exploration party were awestruck by it magnificence and beauty, and returned as fast as they could to the surface to share their discovery. On his next trip down he took his wife, Ruby.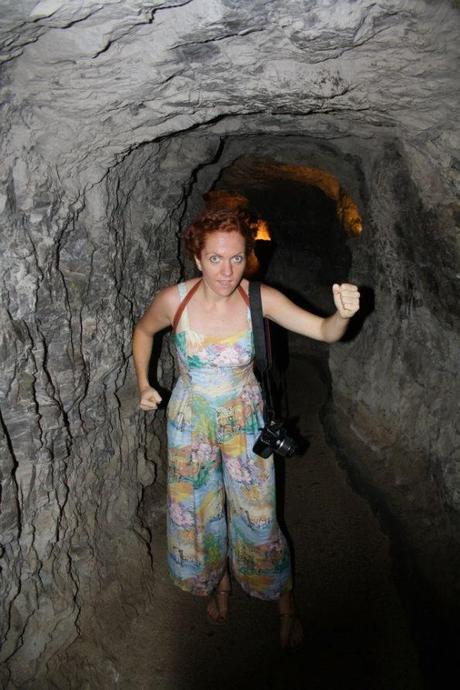 I took my sister on the tour which has been running since 1930! It was a group of about 20 through a twisting and turning cavern and our guide was a delightful chap who told us the tale of Leo and Ruby and helped us imagine what it must have been like for them to see such wonders. We also learnt about some of the geology, you can read more
here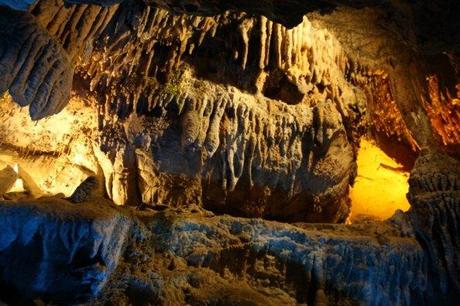 When you start to think about the huge amount of rock that is above you it can start to get scary, of course now Health and Safety has gone mad, this is one the few times I was grateful for that.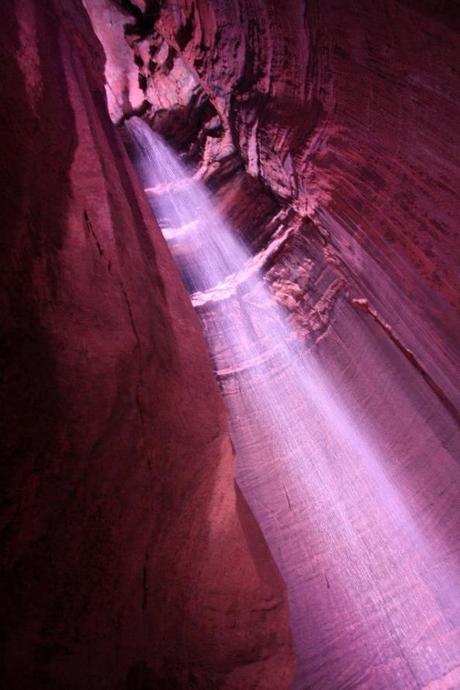 The 145-foot underground waterfall is as impressive today as I imagine it was in the 30′s. It's truly a sight to behold. The castle is built from the rock that was excavated for the elevator shaft.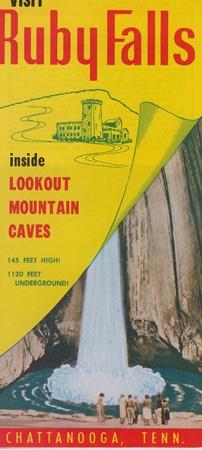 The tour lasted about an hour and was a real adventure, I would recommend it for all the family!
Entry Fee: Adult $18, Child $10
Location: 1720 S. Scenic Hwy, Lookout Mountain, TN 37409