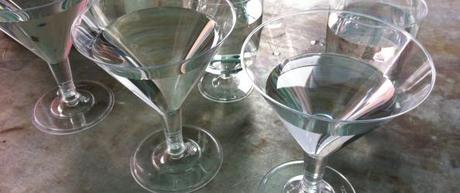 Yesterday I hotfooted it down to the Soho area of London to visit the Museum of Water, a live artwork by Amy Sharrocks.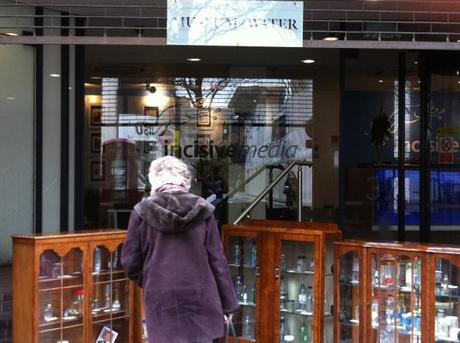 I was happy to find that the museum had popped-up, for 3 days only, next to the Memorial Broad Street Pump on the corner of Broadwick Street and Poland Street. The website reads:
How do you enjoy water?
Do you swim in pools?
Do you splash in puddles?
Do you drink from a tap?
Choose what water is most precious to you. Find a bottle to put it in. Tell us why you chose this water. We will keep it for you.
Help us build a collection of water for future generations to enjoy.
What water will you keep?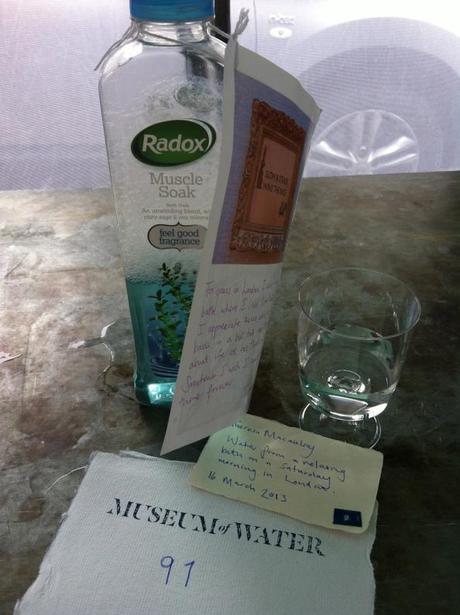 It was great to see the diverse offerings already on show only 4 days into the project. I decided to take some of my used bath water (eurgh) so there was a little piece of me along with the reminder of the precious time I like to take to relax in the tub. Bath water seemed appropriate as with the impending stories of water scarcity baths may be a luxury we can't afford in years to come. Amy wanted to interview me, which was fine, although I wasn't prepared and rambled a little. She was engaging, clearly enjoying her creation and happy with the number of watery memories already received.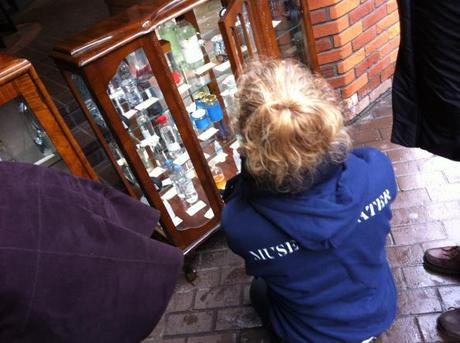 The Museum of Water is a collection of publicly donated water and accompanying stories. It invited you to slow down and think about water and all of its uses. There was some Norwegian spit, 4 varieties of urine, a selection of water that had been brought along by a school group. We were treated to a talk from Dr Ros Stanwell-Smith on the significance of the site.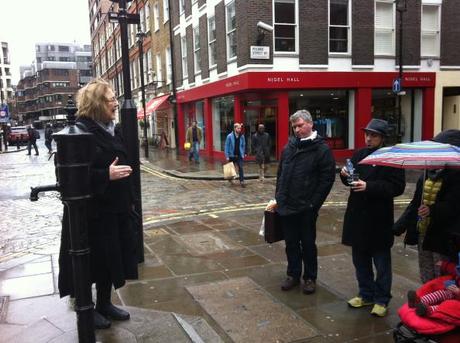 Despite the rain we all listened intently and laughed a lot as Ros relayed the story of John Snow and the Broad St pump. John Snow (1813–1858) is considered the founder of modern epidemiology – the study of the patterns and causes of health and disease in populations. Snow traced the source of a deadly cholera outbreak in 1850s London to a water pump in Soho by mapping where the cases were. The water from the pump was considered so delicious that one woman who moved to Hampstead, missed the water and so got a flask of it shipped to her regularly, when she fell ill and noone else in that area did it became obvious the pump was the source of the disease. The water at the pump had been contaminated by sewage. Dr Stanwell-Smith assured us that sewage actually tastes delicious, and that it is only when you know wat you're drinking it becomes disgusting. Hmm. John Snow's work laid the foundations for better sanitation in the capital and still influences public health research and policy.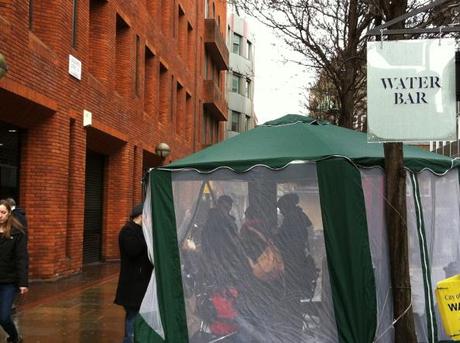 To top it all off we got a free delicious glass of water at the Water Bar which supposedly came from the original site of the Broad St pump.
How delightful. The collection is set to continue growing at various sites around the world. If you want to give your water then be sure to get in touch with Amy Sharrocks whose contact details are on the website. It will be exciting to watch the project as it evolves.