Pizza in New York will never cease to amaze me. How new Italian restaurants continuously open and aptly compete with what has already been deemed The Best of New York is often beyond me. Yet, time and time again (and this often feels like month after month), the latest additions to the scene can certainly contend with the rest - and the best. And Nolita's Rubirosa is no exception.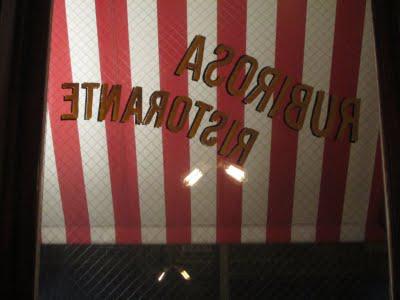 Part of what makes pizza in New York so unique is that it comes in all shapes and forms. From sauce to crust to toppings, prepared by brick to wood-fired to coal-fired ovens, served by slice or pie and beyond, chefs can almost consider it a form of art. Through their circular creations, they can really make a statement and push the competition to the next level. At Rubirosa, the initial draw is pizza with exceptionally thin and crispy crust. However, this would never be the success that it is without the amazing flavors to go along with it.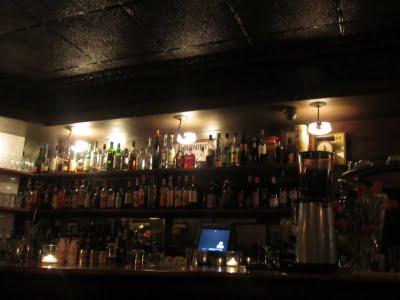 I am definitely not done talking about the crust. This crust deserves to be talked and talked about as it is truly some of the best thin crust pizza I have ever had. There is nothing more frustrating than deliciously tasting pizza with a soggy center. Every one knows exactly what I am talking about as it really just ends up becoming a tease of what could have been. And this can happen too often with thin crust pies. Well this is far from a worry at Rubirosa where the delicate pizzas are both perfectly crisp and the doughy flavors still remain intact. After sampling several options, I am convinced you cannot go wrong with any of their pies. However, the Classic pizza is a must and one that any pizza lover won't be able to turn down or put down, and it's probably the secret behind each and every one of these pies. The sweet and light sauce immediately reminded me of Joe's (on Carmine), my favorite slice in the city. The chef and co-owner Angelo Pappalardo uses his family's 50 year old recipe straight from his father's Staten Island institution Joe & Pat's. I'm convinced it's the same Joe and that he truly was a pizza genius.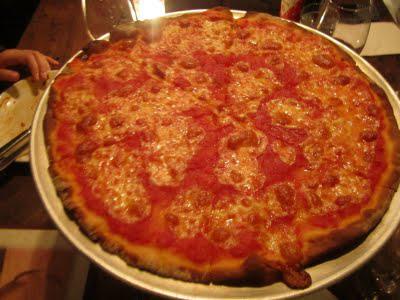 For the meat-lover, I highly recommend the sausage, broccoli rabe, fresh mozzarella, and pecorino pie. But, my favorite pizza of the night was the mushroom, prosciutto, peas and pecorino combination. Whole snap peas are served on top and serve as an excellent complement to the saltiness of the delicate meat. While pizza is certainly the highlight here, the menu is quite extensive offering all kinds of Italian specialties. The meatballs are as flavorful as they get and with an expertise in sauces, the chef makes no exceptions with this dish. I also recommend the simple and fresh salad options. The mixed green served with fennel, pecorino and oregano vinaigrette and the Rubirosa served with country bread, tomato, basil, and mozzarella allow you to sneak in a little more of that irresistible Italian cheese in just a lighter manner.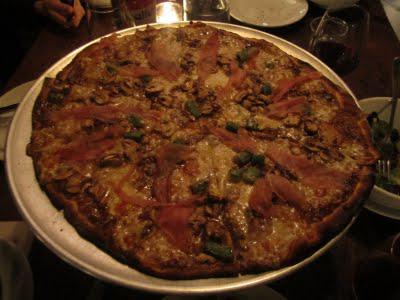 And while I could go on about the rest of the menu, it's really all about the pizza at Rubirosa. They even serve it by the slice at lunch - a rarity for a sit-down pizza restaurant. As New York City's latest contender, the bar is once again raised. I guess this really just explains why New York will forever be the pizza capital. Rubirosa isn't going anywhere, but I do know the next competitor may be just around the corner.



Rubirosa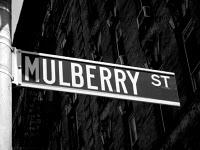 235 Mulberry Street
New York, NY 10012
(212) 965-0500
menu


FOOD RATING (Out of 5):