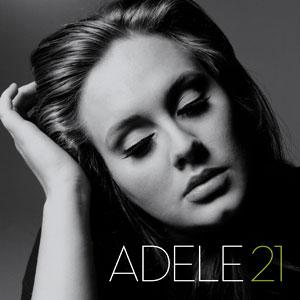 The other day I was talking to my friend Jenny about a few pieces of poetry I'd been working on. I read her one I'd written over the phone because I yearned for some feedback.
"That's really beautiful," she said to me. "It's so raw and full of emotion."
When we write a poem or a story, we want to hear someone say something along these lines. It helps validate our writing, as it should reflect the depth and breadth of emotion we attempt to convey through the words we put on the page. Expressing the emotions we felt for someone in our past or recounting that feeling of letting go of someone is certainly something most people can identify with in some fashion.
When she finished commenting on my poem, she said, "It reminds of Adele's speech last night."
I knew exactly what she was referring to—Adele's reference to rubbish relationships. Adele had said, Grammy in hand, "This album was inspired by something that is really normal and everyone's been through it—it's a rubbish relationship."
So true.
Rubbish relationships are the foundation of many stories, films, poems, songs, and the reason why so many psychologists and psychiatrists stay in business. The care of the soul after love. The broken heart. The loss of love. The drama of first love, engagements, marriages, divorces, and even deaths.
I can't get enough of stories about relationships. I'm reading a novel now about an older couple who fall in love. It's sweet and sentimental. I've written one about a younger couple who falls in love, but then goes through a difficult time when the reality of family, life, and careers come into play. There's a downfall. I draw on emotions I've experienced in my past to help me write my characters and their own experiences. If you can't allow yourself to go to that place—no matter how rotten it may have been—you may not be effective.
When a heart falls in love, it's wonderful.
However, it's the ability to convey the emotions of the breaking heart that wins the affection of the public.
Incidentally, we don't use the word "rubbish" here in America like the British folks do. From here on out, I'm promising to substitute the word "rubbish" for words I normally use to describe unsuccessful relationships. I'm rather fond of rubbish.
If you, like me, have been the victim of a rubbish relationship, be thankful you opened your eyes were able to see it for what it was. Be thankful you got your wits back. It may have been hard, but it beats being swallowed up in a Red Sea of Rubbish.
Adele is thankful for it. It earned her a Grammy for Album of the Year.
Advertisement