Rubber stamping.  I've gone crazy for it.
The real queen of rubber stamping is Geninne.  Her hand carved stamp tutorial is an inspiration and a mighty useful start if you're gonna get serious.  Or even just dabble.
Here are some more examples from a slightly better holly stamp I've carved and some beautiful Cavallini & Co alphabet stamps.  I have Christmas gift tags in abundance now.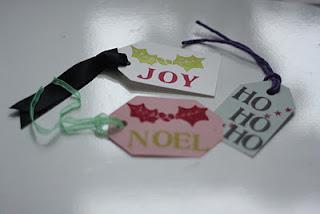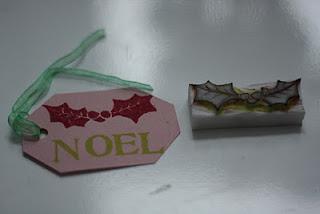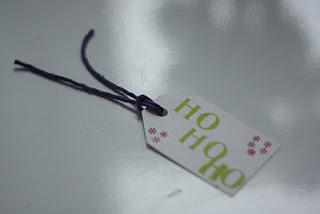 Witness the trial greeting cards here.  Not quite so good, hm?  All the stamps here are made used Staples cheap erasers.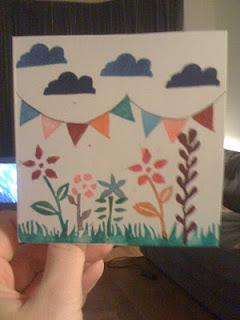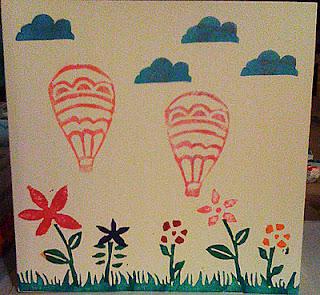 Rubber stamping is VERY addictive.  I use carving block now (not just rubbers/erasers).  It cuts much better, I'll link to it here late.  I foresee a lot of hand stamped Christmas wrapping paper in my future...