Hi everyone! It's the American intern Tyler here. The Royal Wedding would be about the last thing you'd expect me to be blogging about, but everyone here has gotten me quite excited for William and Kate's big day. At first, I didn't understand what the big deal was. It seemed like just another wedding. However, after seeing some old footage of Charles and Diana's wedding, I can see you Brits take this whole royal wedding thing pretty seriously!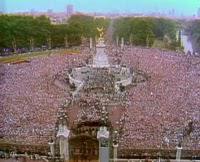 I wonder if everone got a piece of the wedding cake?
 Here is a picture of Charles and Diana's cake. I wonder if the style will change, or if William and Kate will choose a cake as elegant as this one. Nicola jokingly suggested that they may just have a really big cupcake instead of the traditional wedding cake. I don't think that will be the case...what do you think?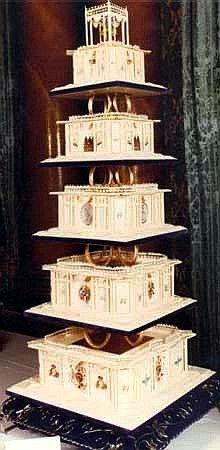 That's a nice cake!

It's amazing how many people showed up for that wedding! I hope it's the same type of scene this Friday. I'm excited to be here and be a part of history. My classmates and I will be going to Hyde Park (along with about a million other people!) to view the wedding on a big screen. Here at Family Cake Company, we have been getting prepared for the big day the best way we know how' by baking cupcakes! Everywhere you go, you see things with William and Kate on them, so why not cupcakes??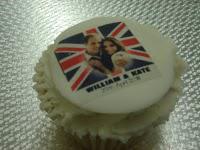 I hope this gets you excited for the big day on Friday! TylerLook for family cake company on twitter! @familycakecompLike us on facebook!
www.facebook.com/familycakecompany