Roses De Chloé five years of olfactory elegance
In 2008 a new floral expression was born. Chloe thought it had no more secrets to reveal. yet, with the chloé house behind it, the rose spoke with poetry never known before. an expressive scent. musky. oxygenated. refined. today, this unique rose is celebrating five years of success and elegant variations. the chance for chloé to offer this family of timeless classics a new fragrance.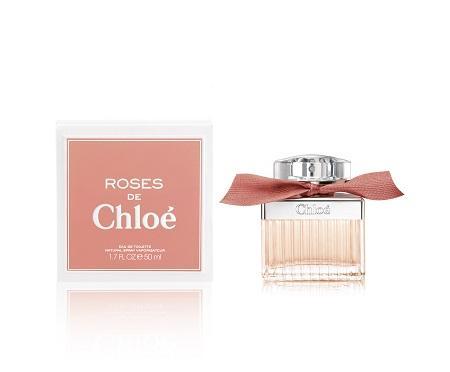 Roses De Chloé no longer a secret fragrance
Roses De Chloé the rose, at the heart of the chloé expression
From the eau de parfum introduced in 2008, to l'eau de chloé launched in 2012, the rose unveils its various facets. uninhibited and less precious than its predecessors, the chloé rose has defined an olfactory territory with a unique personality. airy, luminous, subtle, it inspires a new variation composed by perfumers michel almairac and mylène alran (robertet).

Roses De Chloé no longer a secret fragrance
Roses De Chloé thousands of petals
Roses de chloé is an invitation to tenderness. the rose immediately exudes incredible freshness. a sensation derived from the bergamot, which is gradually joined by a heart of damascena rose essence, modernized with a magnolia accord, on the skin, the trail of white musk and amber.
a pink ribbon
Like blush that enhances the cheeks, the bottle is enlaced with a blush pink ribbon. faithful to the silhouette of the iconic eau de parfum by chloé, the luxurious glass bottle is crowned with a silver top and transparent cap. the juice, in a tender rose hue, expresses itself delicately.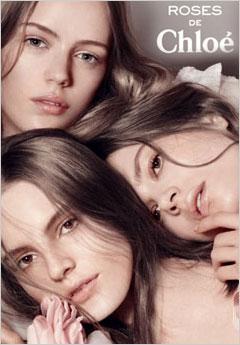 Roses De Chloé no longer a secret fragrance
Roses De Chloé three beauty accomplices
Three radiant beauties embody the new fragrance. tilda lindstam, caroline brasch nielsen and esther heesch are guided by artistic and creative director fabien baron.
The Collection
roses de chloé edt 30ml $80
roses de chloé edt 50ml $100
roses de chloé edt 75ml $140
roses de chloé shower gel 200ml $45
roses de chloé body lotion 200ml $55
Available from david jones, myer and selected chloé stockists. for stockists please call 1800 812 663.