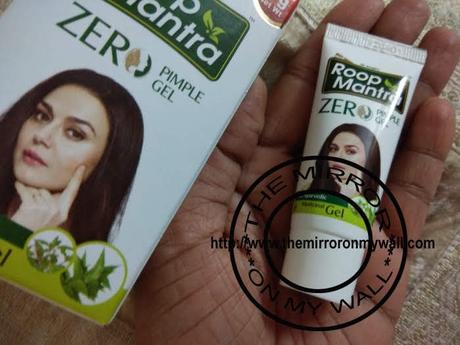 Roop Mantra Zero Pimple Gel
Hi Everyone,
Today I am going to review a product from Roop Mantra which is for pimples which is endorsed by Preity Zinta. I got this gel with a few face washes from this brand. When I saw this cream I thought I won't be needing this cream as my skin is not pimple prone, but somehow just 3 weeks back I got a pimple on my chin and I tried everything like applying toothpaste, face back, and even got a blackhead remover tool to get rid of the pimple. But after using all these my pimple never dried and kept coming back. Read on to know if this gel helped in clearing the pimple from my chin or not. 
Product Claim:-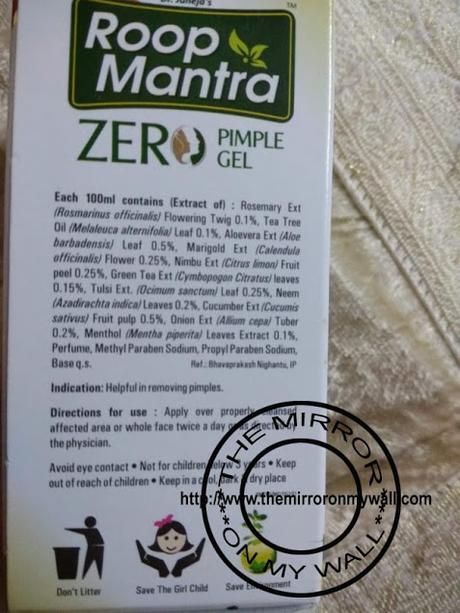 Roop Mantra Zero Pimple Gel is a rich blend of herbal extract of Rosemary, Tea Tree oil, Aloe Vera, Marigold, Nimbu, Green Tea, Tulsi, Neem, Cucumber, Onion, Mentha, providing a better care to the skin, removing pimples and acne problem. This gel provides more clean and clear healthy skin with its effective antioxidant, antiseptic, antifungal and anti-inflammatory property.
Roop Mantra Zero Pimple Gel gently acts on the skin without affecting the skin quality. This gel helps in removing pimples, blemishes, dark spots, blackheads, dead cells, acne and makes skin healthy and clear. Embracingan excellent antibacterial, anti-inflammatory, antifungal and soothing action, Roop Mantra Zero Pimple Gel helps in removing pimples, acne and other skin infections. It also helps in removing excess oil and opens clogged pores from the skin which are the prime cause of pimple problem. This Gel is beneficial for both male and female.
Treats Pimples & Acne.
Helps in removing excess oil.
Opens and clears clogged pores.
Helps to remove skin rashes, pimples and pimple marks.
Enhances blood circulation of the skin.
Helps to remove hyper pigmentation problem.
Helpful for dark spots, scars, blemishes.
Price:-
INR 136 for 15gms
Ingredients:-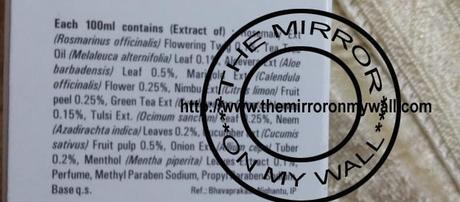 Directions for use:-

My opinion on the product:-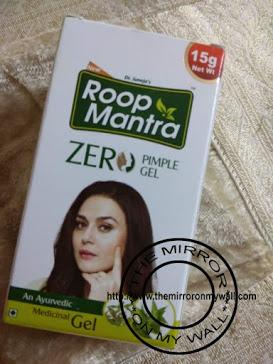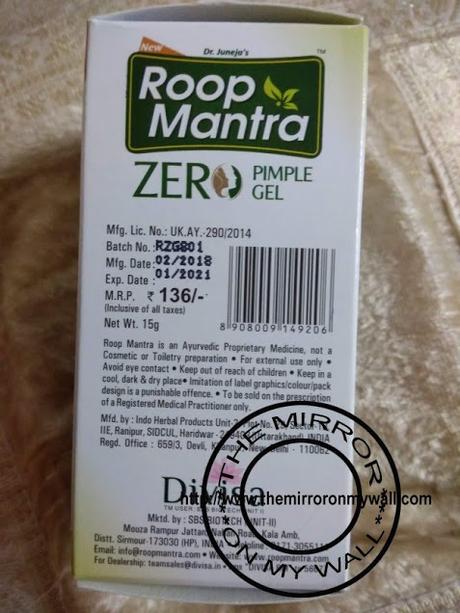 My facial skin type is combination and sometime the t zone gets a little shiny.  But still I don't get breakouts often.  I do follow my CTM beauty regime before sleeping, sometime despite all the care I get a few pimple every year may be like 1 or 2 times in a year.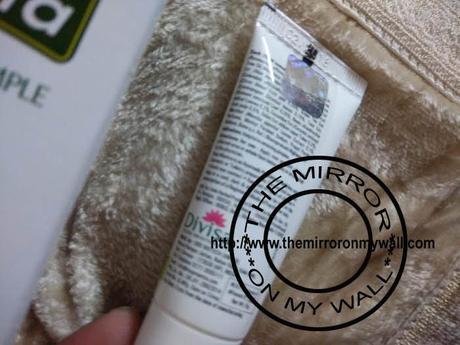 When I got a pimple about few weeks back I tried everything herbal to get rid of it. I even applied toothpaste on it to make it dry out but not this time somehow. I applied this cream which after all that home remedied and realized that I should have used this at first hand.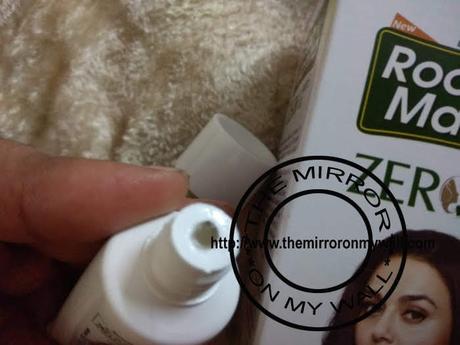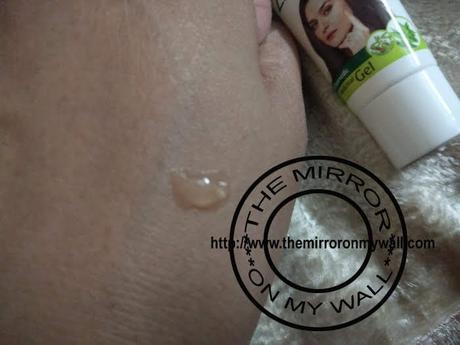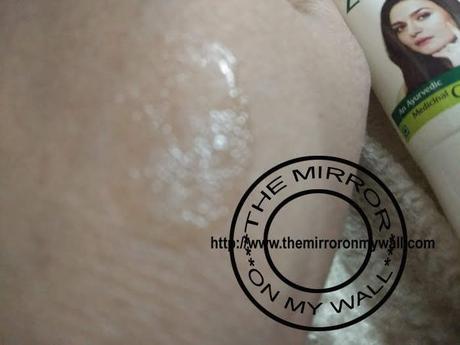 The product comes in a small sleek white opaque plastic tube with screw open cap. It has gel like consistency which is not runny.  I squeezed out a small amount of gel on my palms. The gel is transparent in color and has mild but nice smell. On applying it gives cooling effect which is very soothing. I remembered that I tried to press my pimple to get all the pus out and it stared to pain and burn like hell. But after applying this gel it really helped to bring don all the pain and burning.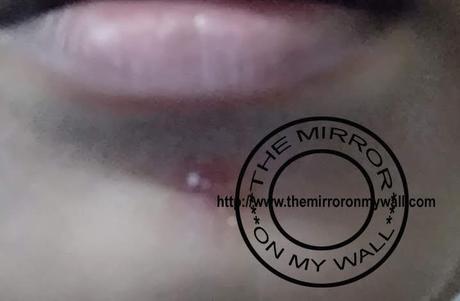 Before applying the gel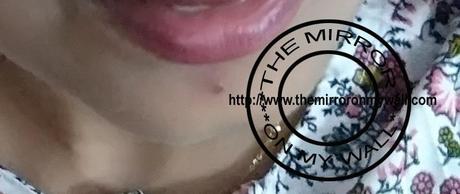 1 day after applying the gel
In about 1 day the pimple dried out and there was no pain and left no mark after the skin totally dried. I really like this gel and so impressed with it. It claims to contain all natural and herbal ingredients like extracts of rosemary, aloe vera, tea tree, marigold, lemon, green tea, tulsi, neem, cucumber, onion and fruits. Which is amazing and these ingredients enrich this product with astringent, antiseptic,  antibacterial, anti-inflammatory, anti fungal, cooling, and healing properties. 
What I Liked:-
Affordable
Easily available
Smooth texture
Soothing and cooling effect
Mild fragrance
Tightens skin pores
Doesn't sting
clears sebum and pimples
Herbal key ingredients
Easy to apply
What I didn't Liked:-
Nothing.
Will I repurchase and recommend:-
Yes, it has become my favorite pimple cream or gel and I would like to recommend this to everyone.
Rating:-
4.75/5
VN:F [1.9.22_1171]Rate this Product :VN:F [1.9.22_1171]