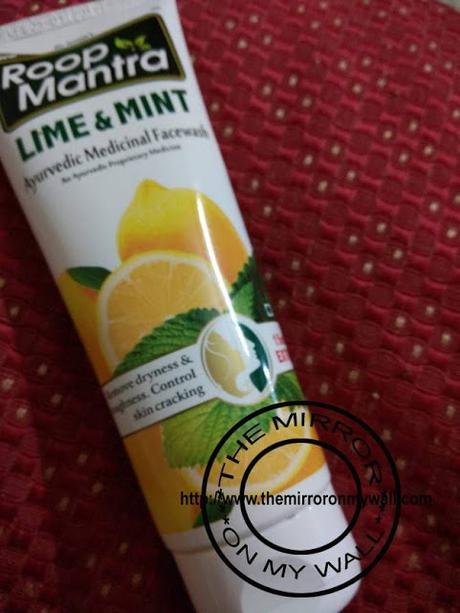 Roop Mantra Lime and Mint Face Wash
Hi Everyone,
It's monsoon here in Bangalore and we get rain showers every now and then. The temperature drops below 20 during night. I was waiting to get some sunny days when I can test the face washes as I received 4 of them for the review. But sadly due to the weather I was not able to get to try this out on my face full of dirt sweat and oil. Instead I tried this after removing my makeup with coconut oil. Now, the climate has become warm a little sunny during day so I have used this in both the weather condition and read on to know more about this product. 
Product Claim:-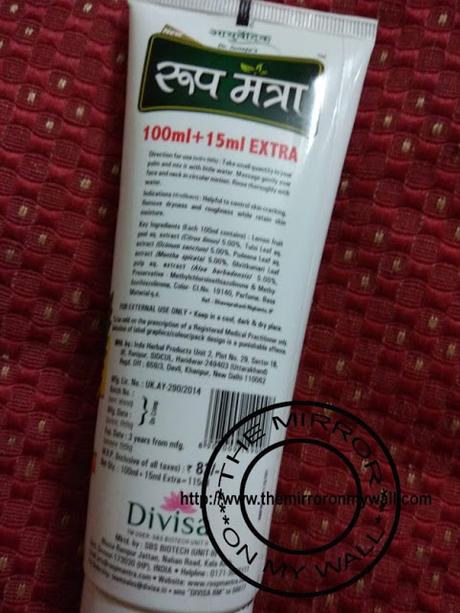 Roop Mantra Lime & Mint Face Wash is a blend of natural extract which gives proper cleansing and removes the facial dirt. This product is enriched with the goodness of Lemon fruit, Tulsi, Pudina, and Aloe Vera, providing proper nourishment to the skin. This face wash helps in removing dryness, roughness, controls skin cracking and also prevents signs of premature aging, blemishes, pimples, eliminating skin dirt, grime. Roop Mantra Lime & Mint Face Wash is not only cleanse your face and helpful for removing facial dirt but it also provides some additional antioxidant, anti-inflammatory and antibiotic and sun block effect to maintain a proper skin health.

Roop Mantra Lime & Mint Face Wash is specially designed for all types of skin. Enriched with natural ingredients like Lemon fruit peel, Tulsi leaf, Pudina leaf and Aloe Vera leaf extracts. Helps in removing skin dirt without causing any harm to the skin. Cleans dirt, grime and clogged pores and removes the kin dryness and roughness, maintaining proper hydration. Removes blackheads, acne marks, wrinkles, pimples, blemishes and helps in getting glowing and refreshing skin. This product is ideal for regular use.
Provides soothing and refreshing effect to the skin.
 Removes skin dryness and roughness.
Controls skin cracking.
 Removes facial skin dirt.
 Prevents blemishes and pimples.
 Hydrates skin.
 Provides smoother skin.
 Fights against acne.
 Adds more glow to the skin.
 Removes the signs of premature aging.
 Useful for all types of skin.
 Provides deep cleansing and retains skin glow.
Price:-
50ml at INR 48
115ml at INR 83
Ingredients:-

Directions for use:-

My opinion on the product:-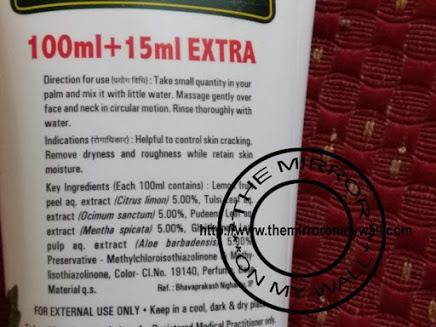 I have combination type skin and often gets oily and shiny nose during summer. Nowadays, temperature in Bangalore is not much and have just started to get a little sunshine. This facewash comes in a tube pack which is opaque white. It has a flip open cap which shuts nicely and doesn't leak. The packaging is travel friendly but this big tube might be a lot to carry in a small handbag or purse.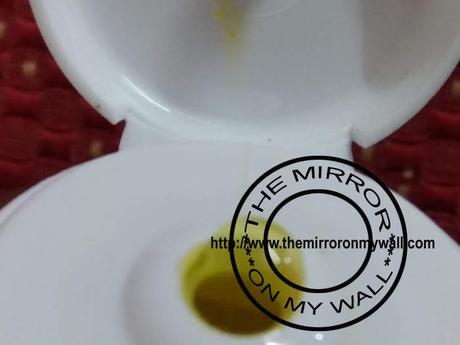 The facewash is in beautiful lemony yellow color and has lime fragrance which is very refreshing. The facewash has a little runny gel like consistency which spreads easily. I usually take a small pea size amount and let it lather in both my palms and then apply on my wet face. Rub very gently on my face and my oily areas and then rinse with normal water. It comes off easily without leaving any slimy residue. The facewash also has mint which gives cooling effect and tickles a little when I apply it on my face. Sometimes, when I an outside and reach home with my face all red with the sum outside then this face comes to the rescue. It really calms my facial skin down and takes away all the oil and dirt.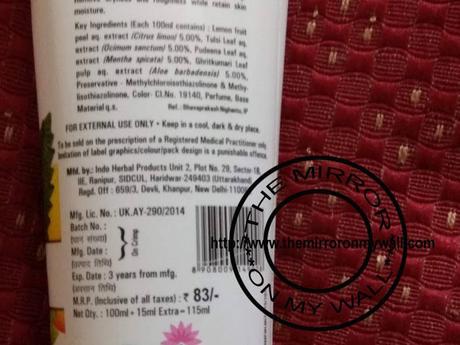 I have used this during times when the weather was really cold here to remove my makeup. I usually apply a little coconut oil and wipe it with a tissue paper to remove makeup and then wash my face with a good facewash to remove any traces of oil and makeup left. It does cleans well and does not take a lot of water to rinse. But I would suggest to apply a little moisturizer after using this especially in cold weather as it might leave stretchy skin feeling if you have dry or combination skin like mine. In summer u really don't feel the need but still I would opine to apply a light moisturizer post facewash.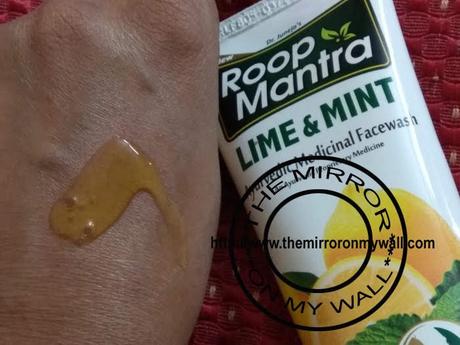 It controls sebum production and really keeps skin free from dead cells, oil and dirt. It has mint which gives cooling sensation when applied and shrinks the pores around my nose to some extent. Overall this facewash has full herbal ingredients which has no side effects and a nice facewash to try during summers or in humid climate.
What I Liked:-
Affordable
Easily available
Smooth texture
Spreads easily
Lathers well
Tightens skin pores
Removes dead skin cells and extra oil from face
Controls sebum and prevents pimples
Herbal key ingredients
Easy to apply
What I didn't Liked:-
Nothing.
Will I repurchase and recommend:-
Yes, I would recommend this as it is a herbal facewash which fits in every budget and works great in controlling oil and sebum production.
Rating:-
4.5/5
VN:F [1.9.22_1171]Rate this Product :VN:F [1.9.22_1171]