Sundance Film Festival started yesterday in Park City, Utah. The indie film festival that was founded by Robert Redford 30 years ago and has become an important date in the entertainment calendar. For 10 days Utah is basically Hollywood on snow. Many big names have found their big break there (directors Quentin Tarantino, Steven Soderbergh and David O. Russell, just to name a few.) I have always wanted to go to Sundance. (There's a great episode of Entourage where Vincent Chase, Ari Gold and the gang "do Sundance". That's how I always imagine it to be!) I would see a few indie flicks, hit a few martini bars and best of all… stay in a ski chalet! I wouldn't do any actual skiing, mind you. I would enjoy the weather all snuggled up in front of a massive fireplace (with a massive glass of red wine) and leave the hurtling down hills bit for other people.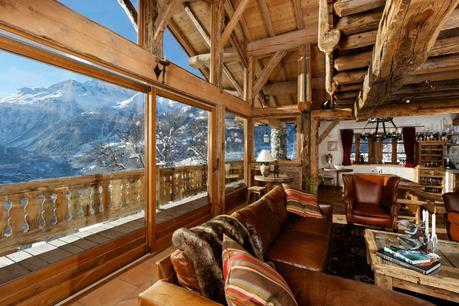 So, if I was doing Sundance, this is the chalet I would love to do it in. (OK, that sounds a bit rude, but you know what I mean.) This 6 bedroom luxury chalet is actually in…uhm..France. A slight problem, but this is my fantasy, so I choose to ignore that bit. In addition to the bedrooms it has balconies with stunning views, a hot tub, sauna, gym and a massage suite, an office and  "gaming" facilities.
I love the warm log cabin inspired interior, the rustic fireplaces, the huge windows from where to gaze at the mountains. The soft leather couches, the outdoor hot tub…And the chalet is even called Merlo, which so closely resembles my favorite type of red wine, the whole thing is practically perfect.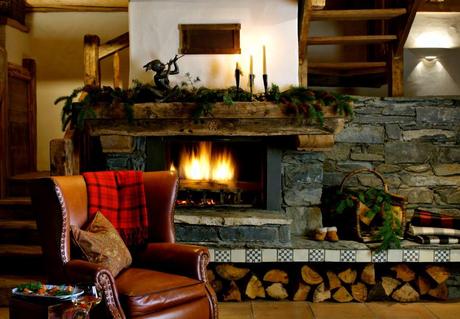 Are those carrots on that tray?! Yeah, no… mine would have truffles. And that wine glass would be full by the way. Then you'd have to pry me off that chair.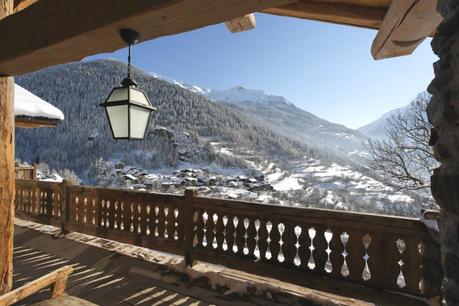 Stunning scenery. The combination of snow and sun just makes me….happy.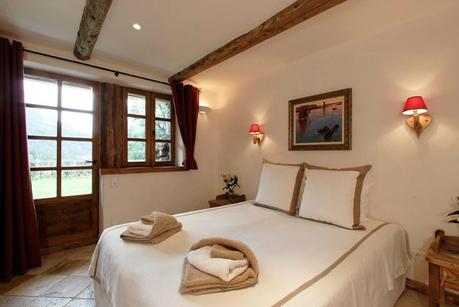 One of the bedrooms. Simple, elegant and comfortable.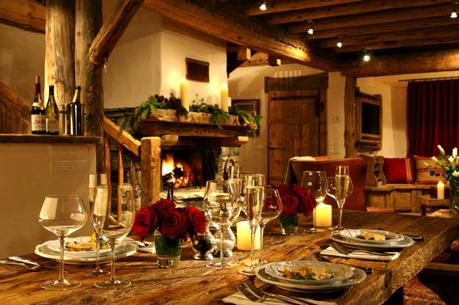 Romantic or what?!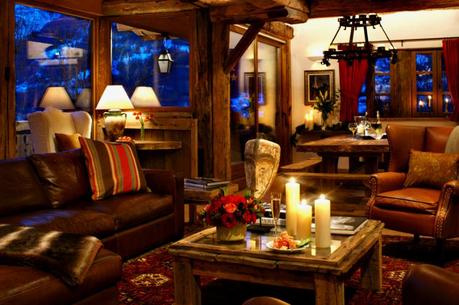 After dinner socializing would happen here… I seem to have left my champagne on the table!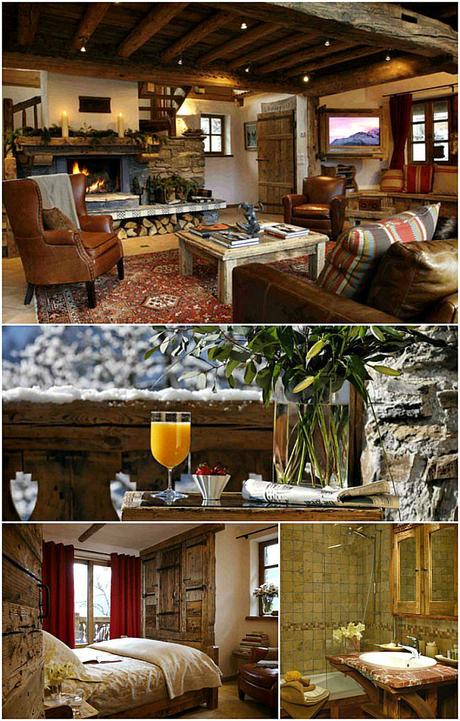 All this does not have to be a dream. This is a rental ski chalet in Tarentaise area of the French Alps. For rental information and more specs go here!
All Images: Merlo Ski Chalet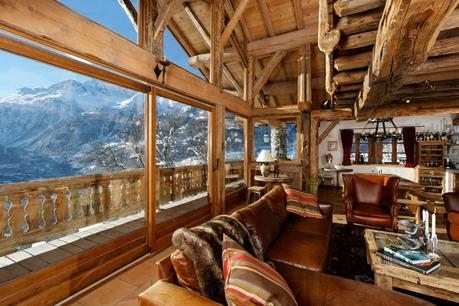 The post Romantic ski chalet in the French Alps appeared first on www.marthafied.com