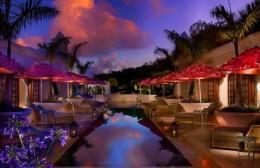 The Caribbean is the ideal place for any form of romantic adventures. It is a place filled with lovely resorts, beautiful tropical weather all through the year, friendly people, great beaches, exciting entertainment and hundreds of small islands to explore. This is a place where fun memories are born with its romantic sunset experiences, lovely private islands, amazing land and water sports activities, tropical rainforest free from all forms of dangerous creatures, and some lovely attractions that will excite your imaginations. Inevitably, there are times in relationships that couples will just need something to add that spice to their relationship. This is the time for a romantic Caribbean adventure vacation. However, you can choose different aspects of these islands to enjoy a romantic adventure.

  
Caribbean Beach Adventures
Beaches are undoubtedly the most popular places for couples to enjoy themselves. Caribbean beaches are filled with opportunities to go horseback riding at sunset which are awesome experiences for couples. Even more exciting is when you visit the Caribbean on moonlight nights where couples can enjoy horseback riding in the night. The romantic game of rescue is another lovely games couples can engage in. However, this game is for men who have strong arms to carry their partner. In addition, the many lovely private islands and private beaches are just ideal for romantic Caribbean adventures. There are times when couples will have lots of beach area to just play and have fun in nature under the stars and between the palm trees.

 

Moreover, you will find beaches in all dimensions. You will find beaches that are only accessible by climbing down cliffs on ropes, those that are miles and miles long, lovely pink sandy beach spots, beautiful white sandy beaches, those overhanging clips which allow you to jump into the sea water, locations with large waves that are excellent for surfing and the volcanic back sandy beach which are not so popular.
Caribbean Romantic Sea adventures
Whenever you speak of exciting water sports activities in a tropical island the Caribbean islands must top or be close to the top of your list. Couples who love the sailing can try island hopping. This is a really exciting adventure for couples because you will get to learn the skills associated with sailing and participate actively to ensure you reach your destination. There are yacht charter companies in the major sailing islands that allow couples to enjoy these activities. Mention must be made of the different water sports activities and attractions.

 

Jet-skiing, water-skiing, scuba diving, snorkeling, sunfish sailing, whale and dolphin watching, kayaking, submarine cruises, excursion, fishing, boat racing are just some of the romantic Caribbean adventure activities couples can get involved in while on their vacation. There are romantic sunset cruises and having romantic dinners on these cruises that couples will love as well.
When thinking about a romantic sea and beach adventure the Caribbean should be at the top of your list. Moreover,

 

most of the islands provide opportunities for couples to participate in many of these activities. The sea and beach are two of the most ideal spots to enjoy romantic activities. Moreover, the different Caribbean islands have some excellent resorts located on the beach to help couples to enjoy their romantic vacation. There are resorts of all dimensions in the islands that aids in lovely romantic vacation for any reasonable budget. Make plans for that occasion today.