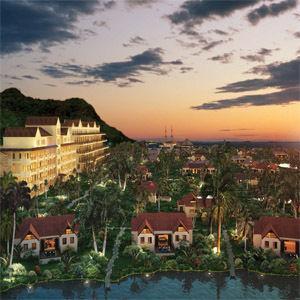 The Caribbean islands are some wonderful places for tropical vacations. There are over thirty different territory to choose from. All the various islands have their unique attractions and activities you will really enjoy when visiting. You will be fascinated by the wonderful weather, water sports attractions, and the quality resorts you will be able to spend your vacation at. Five of the top islands for can choose include Barbados, Puerto Rico, Anguilla, St. Martin and St. Vincent and the Grenadines. Let's take a moment to discover what these Caribbean vacation spots are all about and who you can enjoy your vacation on these islands.
1. St. Vincent and the Grenadines
The territory of St. Vincent and the Grenadines is located in the middle of Barbados, Grenada and St. Lucia. All these countries are less than a hundred miles away from the territory which will give you exciting island hopping opportunity when you visit. The Grenadines are a chain of stunning small islands that offers some delightful opportunities to enjoy some tropical vacations. Young Island, Petit St. Vincent, Palm Island and Mustique are all private secluded vacation destinations in the Grenadines which provide options to enjoy your holiday. St. Vincent is the largest island in the territory and it's anexcellent place to hike and enjoy fun Caribbean entertainment.
2. Barbados
This island is the only Caribbean destination surrounded by the Atlantic Ocean. Interestingly, this is a blessing to Barbados since it has some of the top surfing spots in the region. On the western and southern coastline of the island you will find some of the top beaches in the Caribbean along with some world class resorts and hotels to enjoy. If there is one opportunity you must enjoy when vacationing in Barbados is viewing the island from a birds'-eye-view on a sunny day. Barbados has one of the most scenic coastline from above in the Caribbean. Tropical vacations to destination are all about amazing opportunities to play golf, amazing inland attractions, windsurfing, surfing, submarine excursions, and fantastic entertainment at the many exceptional resorts and hotels on the island. You will realize that Barbados has a package for any realistic holiday offer.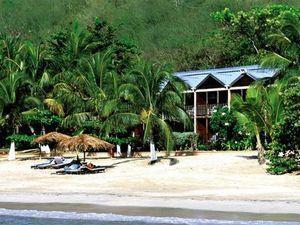 3. St Martin
This Caribbean vacation island is one of the most unique places in the world because of its ownership and size. This small holiday spot is both a Dutch and a Dutch territory. The southern section being Dutch and the northern section being French. This separation allows the destination to be one of the top culinary islands in the Caribbean. Tropical vacations to this Caribbean vacation destination is based around spending time on gorgeous beaches and thrilling entertainment at the various top hotels and resorts.
4. Anguilla
This is one of the British territories in the region. This island has some of the most remarkable beaches in the region. This Caribbean vacation spot is really the place you will want to stay when you want to enjoy some wonderful Caribbean and international dishes. You will realize that there lots of incredible beach bars all acrossAnguilla which you can hang out and relax on your holiday. 
5. Puerto Rico
Puerto Rico is one of three Spanish Caribbean islands and it is a United States territory. It is a place where you will experience strong cultural diversity with both the colonial Spanish culture and the American way of life. Tropical vacations to Puerto Rico will allow you to relish some of the finest wildlife attractions in the region. One of the top wildlife sanctuary is situated on the Puerto Rico. You also get amazing options to enjoy the country's spectacular beaches, remarkable water sports and exceptional marine attractions.
These tropical vacation spots are wonderful locations to spend quality time with your loved one, family and friends. There are not explanations you can givewhen planning tropical vacations to any of these destinations that will prevent you from have a wonderful time.