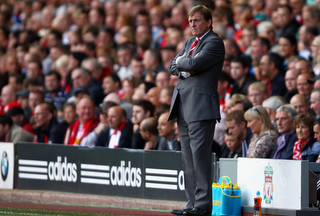 This summer transfer window has been fairly generic. We've seen Fabregas go to Barcelona, Atletico Madrid lose De Gea, Aguero and Forlan, along with a myriad of other deals which we all expected and knew were going to happen. There have been very few big surprises regarding signings, and instead we mostly got what we were waiting for as football/soccer fans.
While many clubs made the signings we all knew were going to happen, there have been a few which decided to build things a little differently. Liverpool bought a brilliant list of new players including Stewart Downing, Jose Enrique, and finishing the window off with the arrival of Craig Bellamy. Of course, while experienced players are important, Liverpool have also kept an eye on some younger players. The 20 year-old Uruguayan central defender Sebastian Coates will have time to bed in, play some games as a substitute, and slowly become essential to the Red's backline.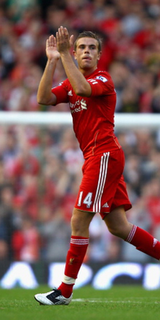 What will also help is the abundance of versatile players Liverpool have signed such as Jordan Henderson and Charlie Adam. These new signings strengthen Liverpool's midfield and secure any holes there might be in case of injuries or suspensions throughout the season. A willingness to spend accompanied by an intelligent plan of selling unneeded players have led to a much stronger squad which looks ready to compete on many different levels.
In the Serie A, there was a similar revelation in Roma's financial freedom on the transfer market. The new owner, Thomas Di Benedetto has brought cash and a new coach, Luis Enrique. The Dutch international keeper Maarten Stekelenburg has been bought, along with Heinze, Kjaer (on loan from Wolfsburg), and Jose Angel to solidify what was once a weary defence. Yet what has been even more impressive is Roma's new and improved attack.
From Barcelona's Bojan Krkic to the Argentinean wonderkid Erik Lamela (along with Pablo Osvaldo and Fabio Borini), the new attack looks ready to score plenty of goals. The midfield has also been bolstered significantly thanks to Fernando Gago on loan from Real Madrid and the signing of Miralem Pjanic from Lyon. Mixing these new players with the likes of Totti, Pizarro, and De Rossi should create a very solid midfield, and a formidable attack.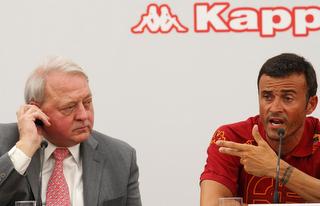 Both Liverpool and Roma have gone about their business to completely replenish their squads with astute signings while keeping the best of the old guard. The new owners brought some fresh air for everyone, making quick and surprising signings which will stir up the pot as the season progresses. Sadly, these are two anomalies in the many European clubs which either don't need to surprise fans with great unexpected signings, or clubs that don't have a board/directors which will make these bold decisions.
While some clubs don't particularly need to strengthen, or need only a couple of smart signings to taper the cracks of the squad, others continue with a very conservative transfer policy regarding signing new players. Instead, Roma and Liverpool have realized that to climb up the Premier League and Serie A tables they'd need to spend, and spend wisely. I expect great things from these two clubs, the two kings of the summer transfer window.