Two quotes today for our brilliance theme –
One for us to consider as the year is in it's last quarter, it's from Eleanor Roosevelt who said,
"It takes a much energy to wish as it does to plan."
This is my own personal call to get my planning done for the end of 2012 and the whole of 2013.
And the next quote I hadn't heard before and loved. It's about how we are focused in our life, it's from Michelle Brown who said,
"You can't wring your hands and roll up your sleeves at the same time."
Loved this – it said to me – do the good thing, do your brilliance.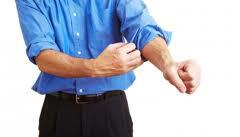 Get into action!
Get busy when you're scared, or confused – roll up your sleeves.
I remember my dad doing that and how the attitude of him rolling up his sleeves was one of action.
Take action today around your brilliance, your light, your talent, when you give it away it is mirrored back to you, wow!
You Create Your Day by the way You Think! Be Present!
Go make it a Magnificent Day!
Blessings, Shawna