Rolex Makes A Watch For Every Occasion
There could be a hundred blogs written about the various Rolex watches that exist and how there truly is one for just about every occaision. However, all of this is based on perception of the most important factor in the equation… YOU! Your style! Your taste! Seeing is believing. Wearing… well, wearing alone will tell you which Rolex is right for you.
How Long Have Rolex Watches Been Around
For over 107 years, Rolex has been making its mark on the watchmaking scene with very impressive designs and functions.
Complications are the guide to what sets apart luxury watches from the rest. With Rolex being an industry leader, the remarkable appearance of their selection has a broad stroke of elegance, refinement, confidence, and durability.
It would be easy to say that one watch is better than another based upon personal opinion, however, this serves no general purpose and is not fair to the perception of owners worldwide. As an example, consider these watches for the ladies and gents for a teaser of what else may be in the repertoire of Rolex.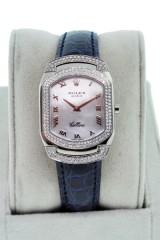 Rolex Watches Are Timeless
Beginning with the Cellini model, there are several choices that could truly work for any occasion. The Prince watches yield a solid and sleek design with straps perfectly matched for the timepiece they will hold. If ever one might seek to own beauty and style that exudes a class of its own, the Prince would accomplish such a feat.
Since the theme is all about "every occasion", the epitome of a diving watch would be the Oyster Perpetual Rolex Sea-Dweller. To accommodate all of the stresses and diverse needs of those electing to enjoy recreational or professional diving, this fabulous watch has been tested to well over 12,800 feet. Testing has ensured the owners that they are going to experience excellence underwater every time at virtually every depth divers may endure. Such austere measures taken to create the best of the best in diving watches has taken Rolex to new heights, or should I say depths.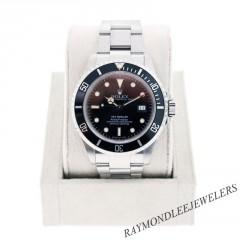 One last teaser is the new Oyster Perpetual Rolex Sky-Dweller. Recently released, the freshly designed and astounding functions help to make this feature-filled watch a worldwide conversation timepiece. Its soothing appearance that simply flows from function to function makes time-keeping in two different timezones a real treat and easy on the eyes. An additional marvel is the ability to never have to adjust the date except in February of each year. An aperture above each hour indicator is the month shown in a different color when the current month is displayed. If the indication is colored in above the hour of 3, this notifies the owner it is the month of March; simple, yet ingenious.
By James. Check back to this blog for more news, updates and general information about Rolex watches and other name brand luxury watches.
Picture courtesy of http://www.watchreport.com/2012/03/the-new-rolex-sky-dweller.html