Whew! What a week. My laptop died Sunday night and the rest of the week has been about trying to keep up with my blogging and writing while attempting to sort out a new arrangement. Thankfully things are getting back to normal now. And it's a good thing too, next week is going to be nuts. With a guest post over at Sass & Balderdash and the release of Gyaros Books Zero: Cry Wolf (short story prequel) as well as my usual Monday and Thursday posts it's gonna be hectic! Oh and look out for a big Gyaros Book One promotion to celebrate the release of Book Zero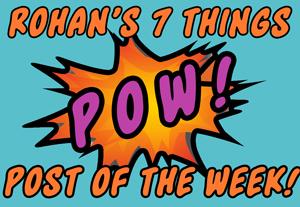 Back in the present however it's all about this week's POW. Black Box Warnings produces consistently brilliant post as many individuals come together to share their stories and experiences with abuse, illness, addiction and ultimately how they survived, coped and healed. The post "Self Love" by Michelle Stodden really struck a chord with me because I have long experienced and researched bullying, deceit and manipulation in relationships. Her story is one that should be read by three kinds of people:
1 - Those who have survived highly dishonest, manipulative and abusive relationships. Solidarity and shared experience is important and can be healing.
2 - Those who are currently in one and need to know that you can get out and move on and be happy.
3 - Those who've never been in an abusive relationship so you can learn to read the signs and trust your gut.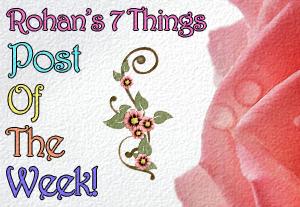 I love this post because it will well written, educational and carried a message of hope. Please check out and enjoy this weeks POW: Self Love by Michelle Stodden!

Enjoy the post and I'll see you again for next weeks POW! Have a great weekend everyone

All the best!
Rohan.