Hey guys! I'd like to welcome today a new guest posters! Introducing Cristina Beltran who's here to share a little wisdom on paleo dieting for those on a budget :) Enjoy!
How to Diet on a Budget Paleo Style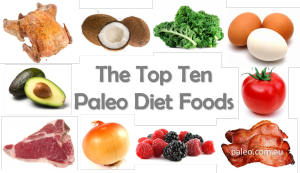 Eating the healthiest and freshest food does not mean having to spend loads of money to maintain a hale and hearty lifestyle. Eating healthy does not equate to a more costly way of life. In fact, it's the opposite. The more healthy foods you go for, the less you'll have to spend. One way of doing this keeping a healthy Paleo lifestyle on a budget. How can you do the Paleo diet on a budget? But first, what is the Paleo diet?
The Paleo diet, short for Paleolithic diet, is based on how Paleolithic men or "cavemen" ate in the earliest days. It's basically eating the same food our ancestors did, which consisted of fruits, vegetables, meat, poultry, and so much more. Say goodbye to foods with refined sugar, grains, dairy and legumes. You need to discard mistakenly healthy foods like frozen yogurt, fruit juice, canned goods and even yummy rice cakes from your current diet. After eliminating sugars, sodium, preservatives, colouring, and artificial flavouring with the Paleo diet, you remove toxins from and add more nutrients to your body. You also lose weight the healthy way and increase your muscle growth. Just don't forget to have an active lifestyle, too. Other benefits of the diet are improved mood or attitude, higher immune function, and lowered risk of heart disease.

To experience all the benefits of a regular Paleo diet without breaking the bank, here are some money-saving tips for you.
Purchase the freshest ingredients and cook it yourself.
Instead of buying pre-packaged Paleo meals and snacks, it's better to prepare the meals from scratch. Not only does it save you more money, cooking the food yourself ensures it is free from hidden sugars or preservatives.
This money-saving tip applies to other things but it also proves to be efficient in a Paleo diet. Buying in bulk significantly reduces food expenses. Olive oil and meat bought direct from the farmer may be bought in bulk. Make sure the meat is stored and fits well in a chest freezer to avoid immediate spoilage.
Muscle meat is more expensive than organ meat such as the liver, brain, or kidneys. Why not eat organ meat twice or thrice a week? It may be cheaper but it is full of vitamins and nutrients befitting in a healthy Paleo diet. Learn different cooking techniques so dishes with organ meat end up as delicious, if not more than, as dishes with muscle meat.
Buy in season from the local market.
Don't buy fruits or vegetables that are not in season. Don't look for ingredients that are not in season since it can cost you more. Ask your local farmer which fruits and vegetables are cheaper and with a lot of stock. You can still bargain for a special or lower price in case there is a surge of certain produce that sellers are willing to lower the price to be able to sell more.