Roe and Co Irish Whiskey is currently sourced, but will soon be made from their own distillate which must be aged for at least 3 years by Irish law. In 2019, Diageo built the distillery inside of the old Guinness power house, which isn't too far from where the original Roe distillery (Thomas Street Distillery) was before it closed in 1926 due to hardships brought on by the American Prohibition. The current Guinness Brewery is using buildings it bought from Roe when the distillery closed.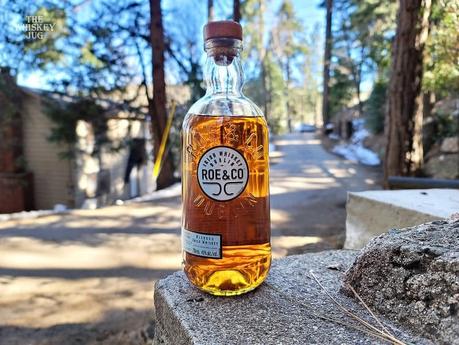 Prohibition in America was devastating to the Irish Whiskey producers and is largely what brought down so many of them and resulted in there being only 2 distilleries on Ireland for a while. Eventually, the Teelings opened Cooley and the category slowly grew and now there's over 30 active distilleries. Most of which have sprung up in just the last decade.
Memories make me thirsty so let's get to drinkin'!
---
Roe and Co Irish Whiskey – Details and Tasting Notes
Whiskey Details
Non-Chill Filtered | Natural Color
Style: Blended Whiskey (Irish)
Region: Ireland
Distiller: Undisclosed (Guessing West Cork, but soon their own)
Blend: Irish Single Malt + Irish Single Grain
Cask: ex-Bourbon
Age: NAS (3+ years)
ABV: 45%
Roe and Co Irish Whiskey Price: $26*
Related Whiskey
Bushmills White Label
Jameson Original
Fighting 69th Irish Whiskey
Barr an Uisce Wicklow Rare Blend
Proper Twelve Irish Whiskey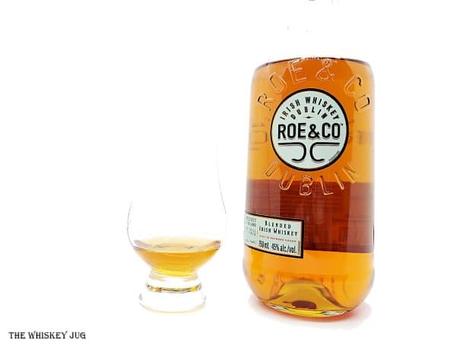 "Roe & Co is a new premium Blended Irish Whiskey, named in honor of George Roe, a true pioneer of Irish Whiskey." – Roe & Co
Roe and Co Irish Whiskey Tasting Notes
EYE
Amber
NOSE
Dried orchard fruit and banana chips, birthday cake with vanilla frosting and some notes of baking spice and copper.
There is a solid malty presence here, or at least it's presenting that way with the sweetness.
PALATE
Banana, caramel, malty sweetness, baking spice, copper and a bit of vanilla and copper.
Palate is like a slightly toned down, but more refined, version of the aroma.
FINISH
Medium -> Baking spice, vanilla, dried fruit and a some oaky hints.
BALANCE, BODY and FEEL
Good sense of balance, medium-full body and a warm soft feel.
---
Roe and Co Irish Whiskey – Overall Thoughts and Score
Before I get into the whiskey itself, I need to mention how much I like the design of the bottle. Not only does it look good, but it's easy to hold and pour from. The whiskey itself is soft, sweet, semi-rich, a bit fruity with a dollop of candy sweetness. This is a perfectly sippable whiskey, I'm enjoying a glass right now while writing this up. Though where I really like it is in cocktails.
I featured it in the Tipperary cocktail video I made on St. Paddy's and after filming I drank the cocktail while editing the video and after posting on the TWJ Insta, I made another. Roe and Co Irish Whiskey is a tasty and flexible NCF whiskey that gets zero real complaints out of me.
SCORE: 3.5/5 (tasty, worth checking out ~ B | 83-86)
*Disclosure: The bottle for this Irish Whiskey review was graciously sent to me by the company without obligation. The views, opinions, and tasting notes are 100% my own.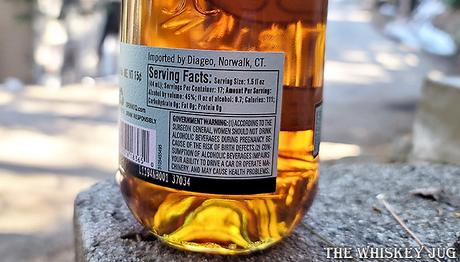 Roe and Co Irish Whiskey Review
$26
Overall
3.5
Nose

(3.5)

Palate

(3.5)

Finish

(3.5)

BBF

(3.5)
Sending
User Review
0

(

0

votes)
Comments Rating
0

(

0

reviews)