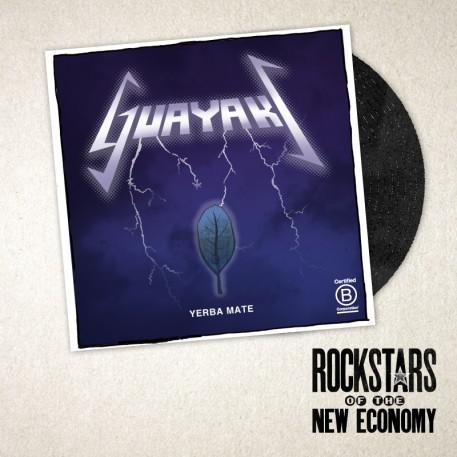 At some point, we've all dreamed of being a rockstar. Rockstars inspire us. They make us think, "That's awesome! I want to do that."
In March, B Lab honored four rockstars of the new economy (Better World Books, Sustainable Harvest, Revolution Foods, and Sungevity) as well as two Emerging Artists (Warby Parker and Lumni USA). These businesses are inspiring us and the next generation of entrepreneurs around the world because they are both high growth and high impact.
Folks have reacted–not only to the stories and the numbers, but to the mash-up rockstar album cover graphics. (Can you name all six original albums and artists?) So, over the next few months, in partnership with Fast Company, we will be introducing you to more Rockstars, all of whom are proving that it's possible to be the best in the world and also the best for the world.
Today, we'd like to introduce one of our newest Rockstars of the New Economy, Guayaki Sustainable Rainforest Products.
Featured at the Clinton Global Initiative, Guayaki Sustainable Rainforest Products is a leading importer of organic, fair trade yerba mate, a traditional South American drink with the strength of coffee and the health benefits of tea. The company is growing fast, tripling their revenues over the past five years to reach $15 million in 2011. However, it is their innovative business model that sets them apart.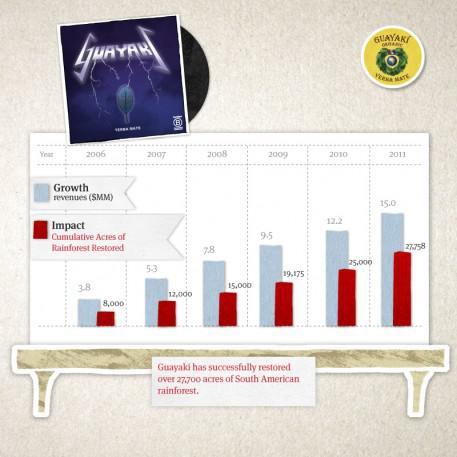 Guayaki links customer purchases directly with partner farming communities to drive rainforest reforestation and provide the peoples of the rainforest with an income and the ability to steward their land. Once a farmer partners with Guayaki, the company provides technical advice, helps manage the organic growing process through harvest, and purchases what is produced. In turn, the farmers repopulate their land with native hardwood trees and provide a living wage and fair working conditions. By matching financial growth with social and environmental impact, the company has successfully restored over 27,700 acres of South American rainforest.
Know a company who's a Rockstar? Let us know and nominate them on Facebook.