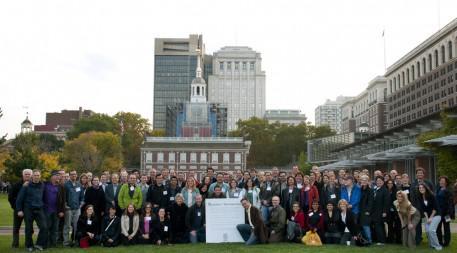 by Sam Grover, co-owner and Creative Director of The Change Creation
The Change is a card carrying member of the B Corp movement.
But it took us a long time to join.
Anyone interested in the integrity of their brand should be wary of joining too many clubs.
The fact is, you don't become a great brand by being associated with a group.
Obama rose to power not because he was a Democrat, but because he stood out of the Democrats. People saw him first and foremost as an individual they could relate to.
The same goes for Ronald Reagan and the Republicans.
So from a brand perspective – where the central challenge is always to stand out and individuate – how does hooking up with a group, any group, help? More often than not, it doesn't.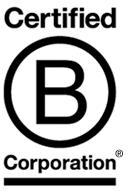 In the case of B Corp, though, it came to a point where the legitimacy and growth of the movement made it feel like the right thing to be a part of. B Corporations simply became too good a group to ignore. And because the B Corp brand was engineered to attract leaders and trailblazers, and to support rather than overwhelm the brands that associate with it, it answered our concerns in advance. (There is a reason why these guys use so much white space!)
Like a party affiliation for a savvy politician, being a B Corp acts as a baseline that tells our audience certain things about the values we all hold in common. And by doing this efficiently, it actually frees us up to talk about what makes each of us different from each other.
Obama had to become a Democrat in order to stand out from the Democrats.
Sometimes you have to join a group so you have something to stand out from.
This post was adapted from a talk I gave to a gathering of local B Corps in Durham, NC. Thanks to the Redwoods Group for hosting. 

Sami Grover is co-owner and Creative Director of The Change Creation - a brand strategy, design and social media team working exclusively with entities who make the world better, fairer or truer. Clients include Larry's Beans, Green America, Burt's Bees and Jada Pinkett Smith/Overbrook Entertainment. Sami is also a contributing writer to TreeHugger and TLC's Parentables. This article originally appeared on The Change Social.