Benjamin Toms is brilliant – he's had four gorgeous weddings featured on the English Wedding Blog and recently been published in You & Your Wedding magazine too. He's a busy man as well… his latest weddings on his blog are from far and wide…
A wedding road trip with Benjamin Toms Photography!
The Polhawn Fort wedding featured in You & Your Wedding magazine – breathtakingly colourful with a striking gold color scheme, and brought to you from sunny Cornwall
Vintage lace, kilts and a teepee for a Scottish wedding at Kinnaird House in Perthshire
A gorgeous contemporary wedding from Lympne Castle in Kent
Timeless elegance from a Longstowe Hall wedding in Cambridge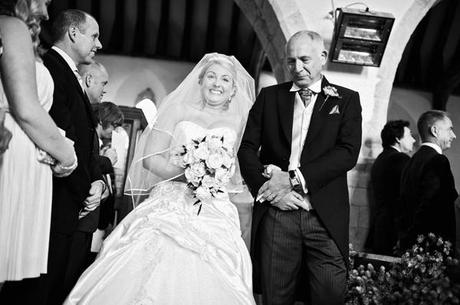 Ben works in a very relaxed and unobtrusive manner while shooting a wedding, letting the events of the day unfold naturally capturing them as they happen.
He will create hundreds of beautiful images of your wedding; from the wedding preparation right though to the party celebrations. He captures the people, the atmosphere, the emotion, and the love. When seen collectively, they tell the entire story of the day. Your photos should make you travel back to your special day every time you look at them.
£100 off your wedding photography!
Ben will be happy to offer English Wedding Blog readers £100 off wedding photography! If you are looking to book a photographer for your wedding this year, get in touch with Ben to find out more. www.benjamintomsphotography.co.uk
Benjamin Toms Photography is one of the English Wedding Blog's wonderful sponsors, without whom the blog simply couldn't exist. As with all of my blog sponsors Ben has his own dedicated page which you can find by navigating my recommended suppliers list at the top of every page of the blog. Or if you're in a hurry, click here to find out more: Kent wedding photographer Benjamin Toms