Fall Season in D.C.
The weather outside is great in the Fall not hot but perfect for walking and sight seeing. We have gone into Washington before but on this Road Trip we had a purpose to see the Martin Luther King Memorial.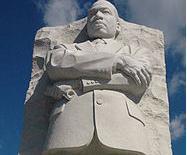 This month the new Martin Luther King memorial site was officially inaugurated with an opening ceremony featuring President Barack Obama. The new memorial was numerous Martin Luther King quotes has been noted for the glaring absence of the word "God", says Alveda Celeste King was is niece to Martin Luther King, Jr. and daughter of another civil rights leader Rev. A.D. William King, Sr. The same memorial was critized earlier for changing Martin Luther King's words to be more succinct. Below is a press release on the debate.
Dr. Alveda C. King, Founder of King for America commented today on the newly dedicated MLK Memorial Site. The MLK quotes on the 450 foot wall surrounding the Mountain of Despair and Stone of Hope have received scrutiny and praises from visitors. "This missed opportunity to carve GOD's Name on the wall still presents another opportunity. Many people don't know that Uncle M. L. was a preacher of the Gospel of Jesus Christ. It stands to reason that they have never heard of his devotion to Jesus Christ and his message of God's agape love. I wasn't consulted on the design of the site, still I see this as a teaching moment to encourage people to read King's sermons."
It was a good day and the Memorial grounds were packed with locals and visitors from around the world.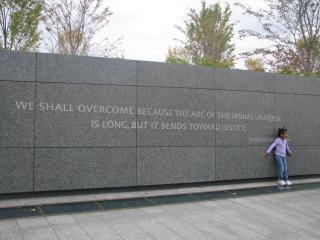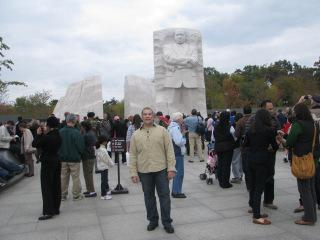 It was a humbling experience to walk the grounds dedicated to the memory of such a great man.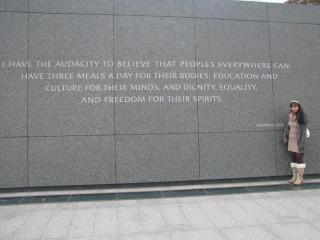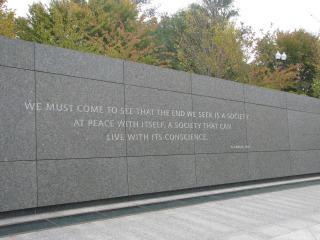 "Great Quotes never die and as we struggle as Americans even today  the below words ring ever so loudly!"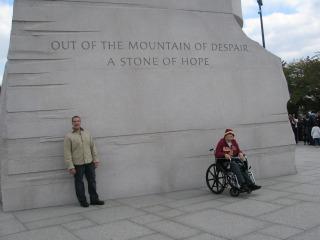 Out of The Mountain of Despair "We pray to GOD to be Our Stone of Hope! I believe that Dr. King would not mind if I added the name of GOD.
During a pre-dedication tour,  Dr. Alveda asked why the name of God wasn't inscribed in some of the quotes. She was told that the effort was to be global and universal in scope and that the hope was that people would depart the site wanting to know more about her uncle. "In the Old Testament, God carved His Word on stones. Today, His Word is inscribed in the human heart. While this as a politically correct versus spiritually aware type of issue, I als see this as an opportunity to witness the love of God and to invite people to read Uncle M. L.'s sermons and learn of his ministry."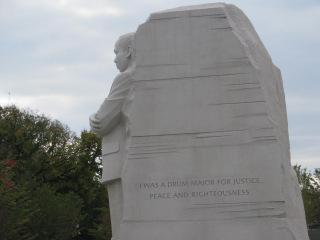 On to enjoy the rest of the day and the beautiful Fall colors!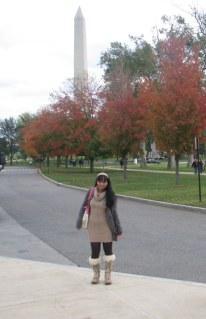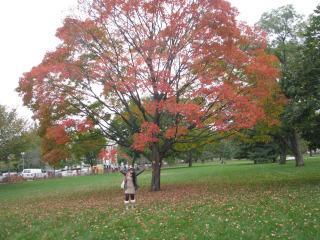 Of course Souvenir Shopping..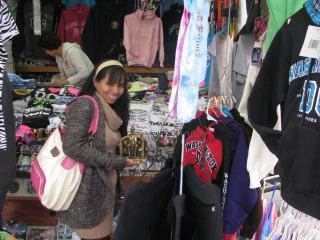 As the clouds start to roll in we decide to call it a day….Until the next time "Peace."