Eid ul Adha is just around the corner, and this year it means an extended weekend of 4 days. We usually do a road trip to another Emirate, visit friends or have them over on such holidays rather than spending time in Dubai malls. While in India we'd visit places near Bombay, my love for road trips grew even more fonder when I moved to UAE. There is so much natural beauty around even if it means watching acres of golden sand meet the sky afar. And it is easy on pocket too.
Just before summer, we drove to Jebel Hafeet to watch the sunset and rolled in Al Ain Zoo for a brief period. It takes approx. two hours to reach there by car from Dubai soaking in pristine sand on both sides of the road. Al Ain though a quiet city, boast of legitimate elegance, with hot springs and spectacular mountain ranges in its kitty; and is considered a marvelous tourist spot. As we ascended to drive up the winding roads of one of the world's most famous mountain, the scenes started to switch to a beautiful panoramic stretch of rocky limestones, small hills that are existing for a million years now.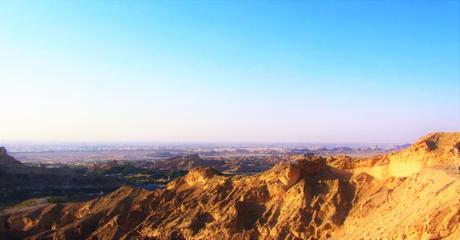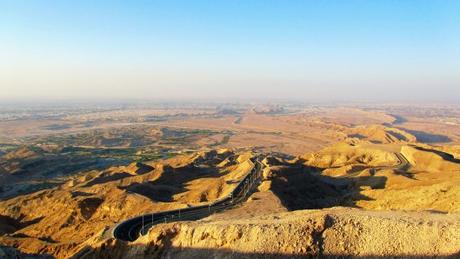 Since it was a holiday, there were many visitors and hence a slow moving traffic became erratic after a point. Thankfully we made just in time for a sunset. The view of entire Al Ain city and foothills from atop a mountain was breathtaking, to say the least. The setting sun posed most gracefully for many photographers and as it started to become dark, the view from above with flickering city lights was something everyone should experience.
Although we went in the month of March when climate is a bit cooler, Jebel Hafeet has a considerably friendly weather during this time of the year. With Eid holidays in couple of days, take time out with your family and friends to take a tour of Jebel Hafeet. It is one of the most scenic places in UAE to explore and come closer to nature.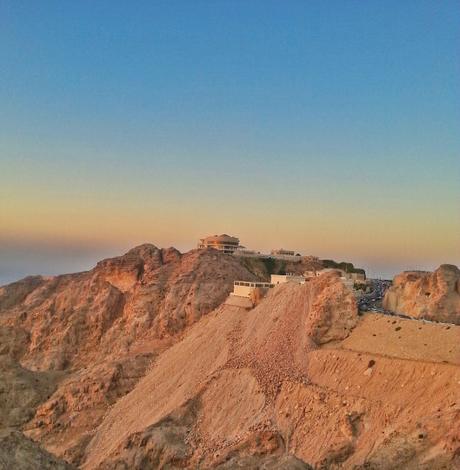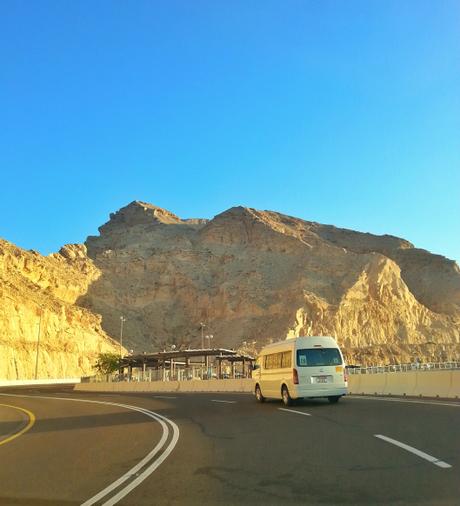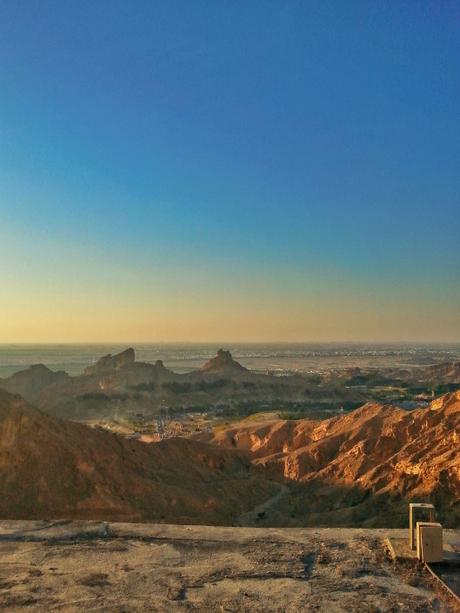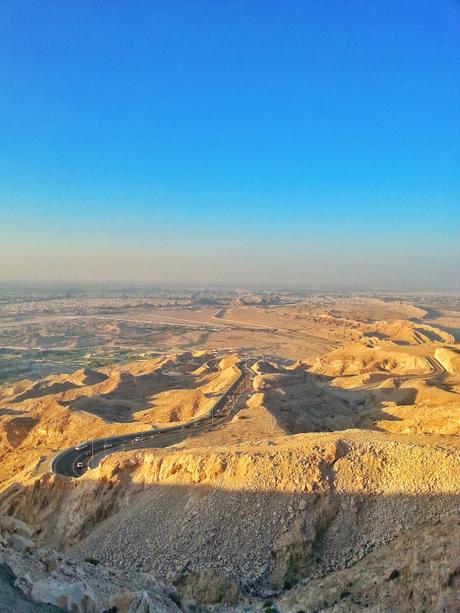 Wish you all a very Happy Eid and may you prosper in all fields of life! And keep enriching your lives with such remarkable road trips!
Here's a google map to take you there!