Disclosure- Thanks to TJ Maxx for 

making

 this post possible. 

A few weeks ago I had the chance to interview the charming Katherine Schwarzenegger, who not only has a Hollywood surname but also has a flourishing career, a lifestyle blog, a best-seller book called "I have Graduated....now that ?" and a new endeavor #RoadToReal tour to her resume .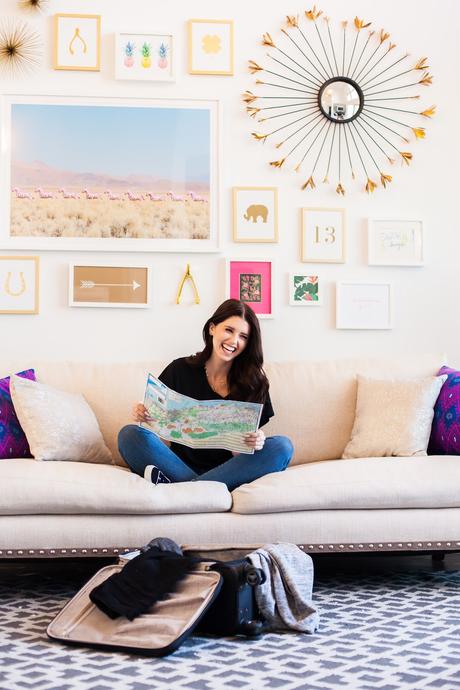 T.J.Maxx kicked off the Road to Real, a 16-city cross-country tour in partnership with Katherine Schwarzenegger, best-selling author and "Lifestyle on Your Terms" blogger to capture and spotlight stories from hundreds of women in T.J.Maxx stores across the country – with stories ranging from everyday successes to exceptional feats. Schwarzenegger, who has focused her work on uncovering and addressing important women's topics, will harness her journalistic skills to interview hundreds of women about their accomplishments, dreams, challenges and advice, in an effort to share those valuable experiences and inspiration with the world.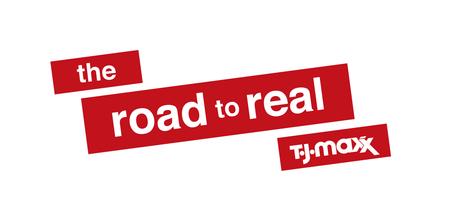 It was an awesome experience meeting and interviewing such a down-to-earth beauty. She didn't hesitate a bit answering my questions- good or bad, fun or boring and work or non-work related. So let's get started :
S- When did you start blogging and why a lifestyle blog?
K- I started my website a couple years ago and I started it because I was passionate about trying new things, meeting new people and in the process learning and honing several skills.

S- How did the TJ Maxx "Road to Real" collaboration come about ?
K- I have always been an avid Maxxinista, and when I was approached by TJ Maxx to be a part of this campaign "Road to Real", that called for traveling around country, to meet real women who were willing to share their real life stories, I couldn't say no. 
I
was really interested in the tour and I've always been interested in real women. To be able to connect with real women and to hear about their life stories is what got me pumped up for this collaboration . And the fact that T.J. Maxx is giving a platform to these women  is amazing and I'm really lucky to be able to kind of carry their stories for them.
S- Having a celebrity last name raises all your bars. How would you say that has helped you or has it been a challenge to carve out your own niche?
K-  I am truly blessed to be a part of the Schwarzenegger 
clan and my parents have always been supportive of me. They have their own individual careers and that has never come in my way of being or becoming who I am today. I have always been an independent person and believe in keeping family and work separate and my parents have always respected and supported my decisions. 

S- What is your personal style - "are you the jeans T-shirt kind or the dressy stilettos kinds ?"
K- I am all those kinds of people. I like to be able to be mix it up. One of the things I have really gotten comfortable with, as I have gotten older is to be able to embrace my own unique style. I like to be in sneakers one day, high heels on the other and just be all-rounded. It like to mix and play with fashion. 

S- What is that one piece in your closet that you can never leave the house without?
K- My phone off-course......but if it's like a beauty product, then definitely my lipsticks. I like reds, mauve, nude, I like to play with make up a lot. I usually do my own makeup when I am on the road but one of my best friends in LA helps me out when I am there. 

S- How many women have you interviewed so far ?
K- About 37. So we record the interview and then I document the same on my laptop. Every single woman I have met so far has been inspirational and it has been incredible so far. I have been touched by every single story and every story has been a great example of strength and inspiration. I feel like a sponge, ready to absorb all the strength and wisdom from these women and it is definitely an honor for me. 

S- Where do you see yourself five years from now ?
K- I don't like to think that far in advance. I like to focus on what I am doing right now an at this point this tour with TJ Maxx is my biggest priority. I just pray that whatever I am doing in five years, I am happy doing it!

S- One piece of advice for all the real women you've met and you would be meeting in this tour ?
K- One thing every single woman I've met,  learn't from her parents and would like to pass along to her kids is to be able to look at each other with compassion and hope. To share our stories with each other and to have that support is truly a blessing. Be nice to others and kind to yourself will definitely take you a lone way !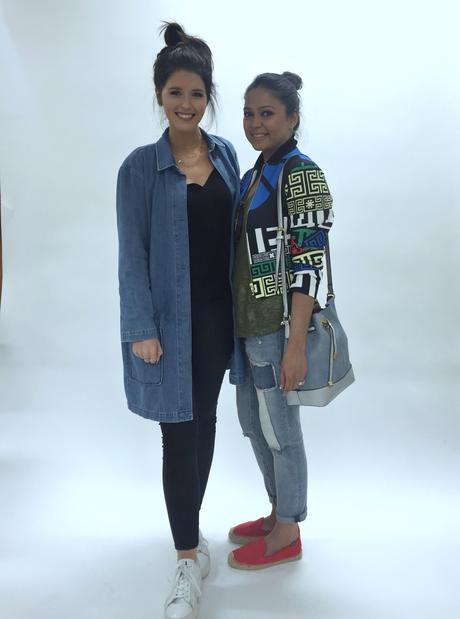 Thanks for stopping by loves.