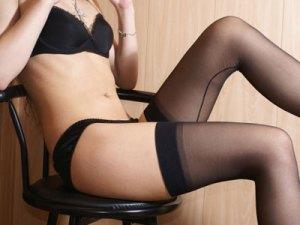 You know how you go through those phases when your always out with your girlfriends getting "too drunk"? Fact: while going through a drunken stupor do NOT call/text the guy you like. We all do it, send that drunken text or leave that voicemail then embarrassingly go crawl under a rock when they don't respond or answer.
One night Alex and I were out (again), we got hammered aka: it was a fun night. My American bad boy texted me and invited us to his VIP table at this new club right around the corner. We went. I remember walking in and just loved looking at him. He has this infectious smile with a devious smirk. We partied all night and when it came time to leave Alex went her way and I went his way. Probably one of my drunkest nights ever. Lets just say when I drink = I get super horny.
On the way to his house in his fancy car I decided to make a bold move. I took my seatbelt off leaned over and started kissing his neck. He moaned as I moved my hands down south in his pants. I unzipped and moved my mouth to his penis. It was so hot how excited he was because he was clearly not expecting this. Personally, I love to give head, I think its so hot but only if you make it hot. Does that make sense? Anyways I continued to gee him road head until we pulled up to his house. He yanked me out of his car and we were stumbling into his house. He ripped my dress off and pinned me up against the wall. We literally started fucking up against the wall. But he would stop and move to different places right before I would cum. The couch, kitchen counter, stairs, we had sex everywhere and it was so hot.
I woke up in his bed the next morning thinking…am I a whore? This guy is not even my boyfriend and this is our second time hanging out ever. Two for two…am I a slut?