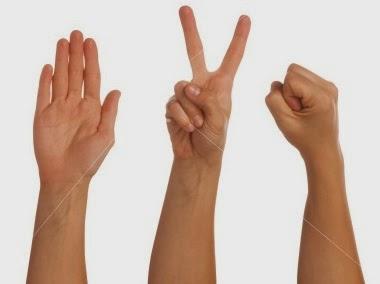 "Ro Sham Bo . . . how to resolve any dispute like an adult"
It all started when I found this beautiful rock on a beach near Gualala, California.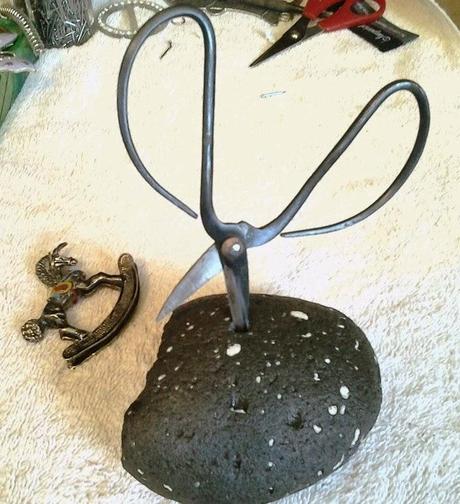 I asked my archaeologist friends Bill Roop and Kathy Flynn to ID the rock for me.  
I was hoping they would say that it was a very special rock, believed to hold very mysterious powers for it's owner, but they didn't.  Apparently, it's just a rock. Important in other ways, but no 'mysterious powers' . . .
But I like my story better, so we will go with that . . . this is a very special rock, believed to hold mysterious powers . . . (my art piece, my rules).
I knew I wanted to use the rock in an art piece.   The finished piece is small

(approx 10"x4"x4")

so it's going to take a few photographs to show it to you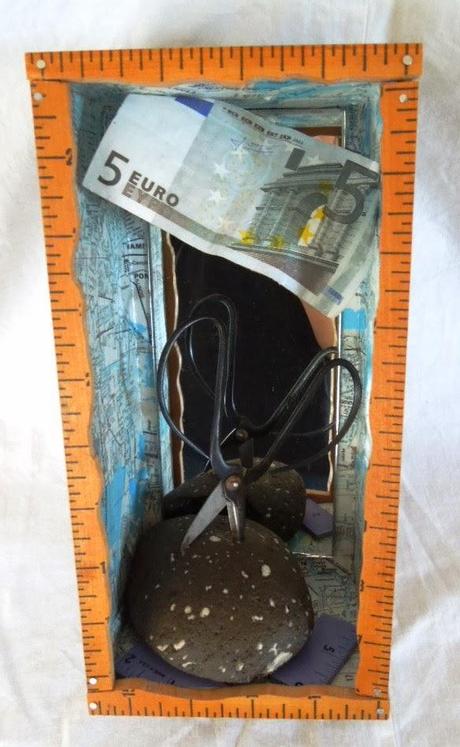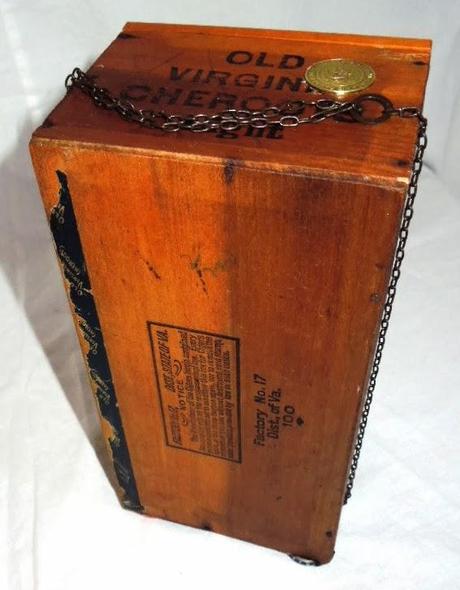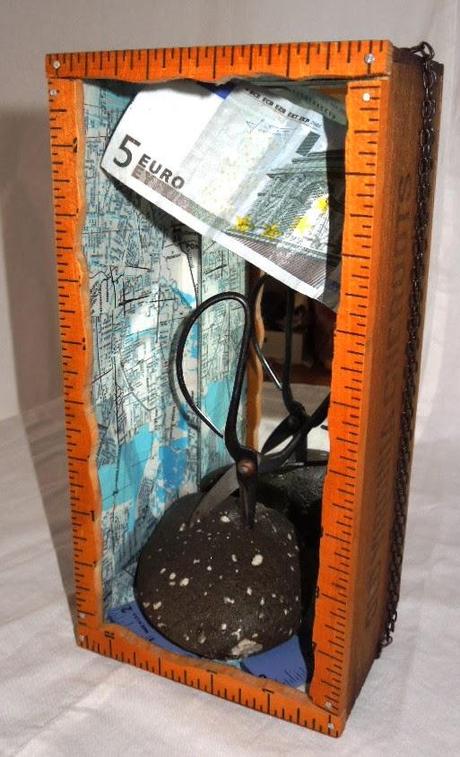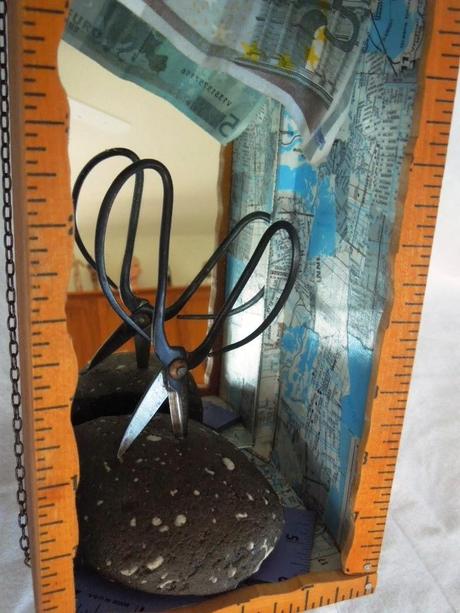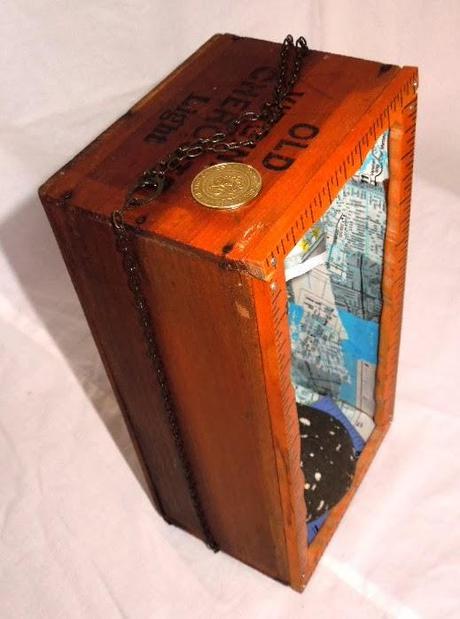 Top View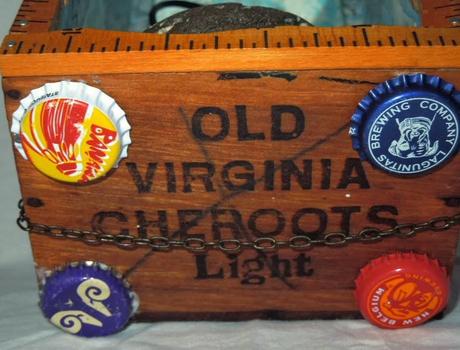 Bottom View 


  The rules to play RO SHAM BO (also known as Rock Paper Scissors) are simple. But as a reference, here is a brief explanation:
Rock breaks Scissors Scissors cut Paper Paper covers Rock
In my interpretation, a vintage 'cigar' box (?) holds a vintage pair of scissors stabbing the 'vintage' magical rock.  And yes the not vintage PAPER, a 5 Euro bill wins!
My art piece, my rules!