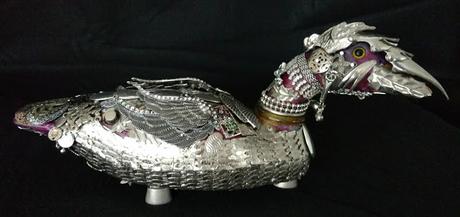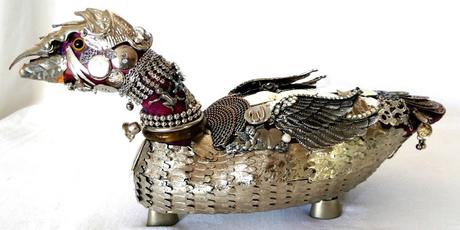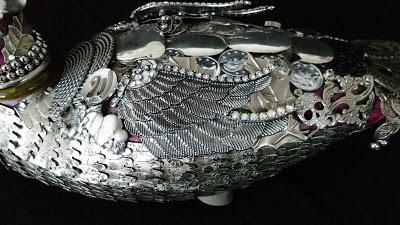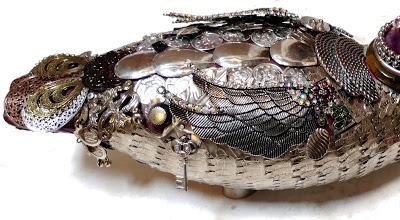 "Silver Wood Duck"
In nature, the silver wood duck is a color mutated variant of wood duck. Like wood ducks they are extremely hardy, easy to care for.
In this mixed media assemblage: a wooden duck form, has been embellished with silvery bits and bling to create an elegant representation of a Silver Wood Duck . .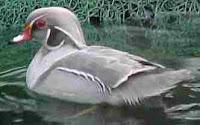 Silver Wood Duck male.