Hi fellow nail polish lovers!!
I have a pretty holographic polish from a brand called Rivka to share with you.  As far as I know, this is a brand that's only sold in Brazil.  I received it from one of my lovely readers, Paola, when we did a swap.
Blair is a rose holographic polish that applies really well.  It's fully opaque in two coats and dries very quickly.  I used no base or top coat in these pictures.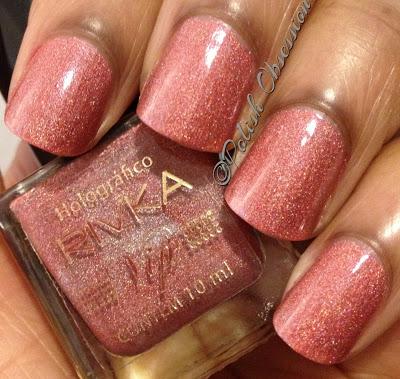 Artificial Light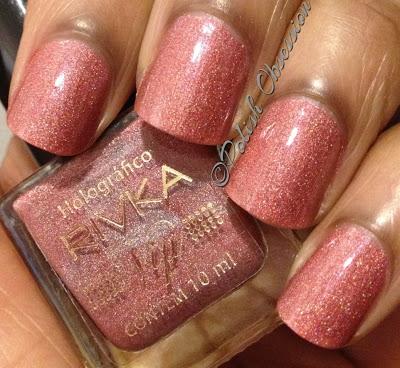 Artificial Light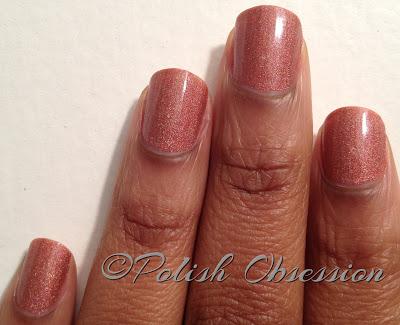 Artificial Light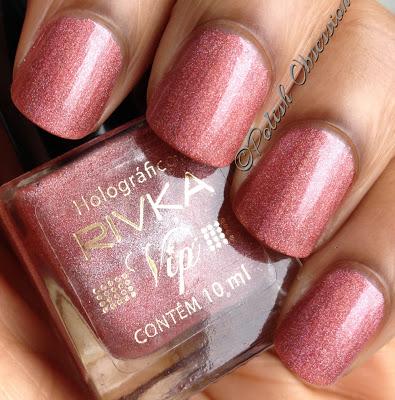 Natural Light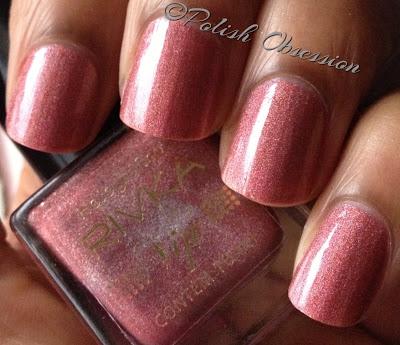 Natural Light
I think this is such a pretty color and I love the holo in it.  I just wish I could've gotten a picture in the sunlight.
What do you think of Blair?  Is it your kind of color?