We're doing a mini rye series this week on TWJ and we're kicking it off with this now-dead white label Rittenhouse Rye. The Rittenhouse Rye Bonded is definitely still around, and its older brother the Pikesville Rye is too, but this whiskey isn't just dead, it's double dead.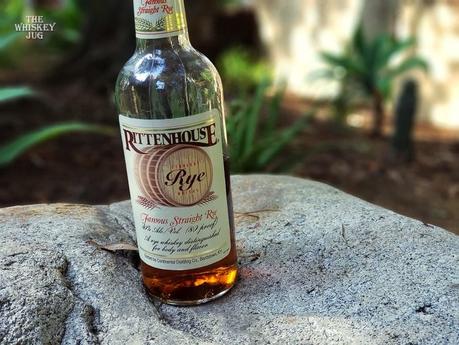 The back label lists DSP 354, which isn't Heaven Hill (DSP 31 & 1), but Brown-Forman; better known as Old Forester. B-F started distilling Heaven Hill's rye in 1998 after HH's catastrophic fire. In 2010 production was moved back to HH at their Bernheim location. This label was then discontinued several years later.
Rittenhouse Rye Whiskey Review: Details and Tasting Notes
"Produced in the tradition of the classic Pennsylvania or "Monongahela" rye whiskeys, Rittenhouse is a much acclaimed rye now enjoying a comeback throughout the country as today's sophisticated American whiskey consumer re-discovers classic whiskey styles. Likewise, the brand is beloved by mixologists for its robust style and enjoys a renaissance as cocktails regain popularity."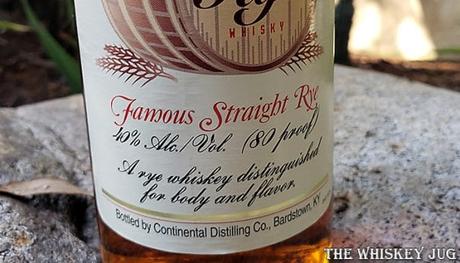 Details (price, mash bill, cask type, ABV, etc.)
Region: Kentucky
Distiller: Brown-Forman
Bottler: Heaven Hill Distillery
Mash Bill: 51% Rye, 35 % Corn, 14% Malted Barley
Cask: New Charred Oak
Age: 36 Months
ABV: 40% ABV
Price: NA – Auction, Specialty Store or Private Seller
Tasting Notes
EYE
Light caramel
NOSE
Caramel, spice, wood, roasted nuts, grain, vanilla, spice and candied citrus.
PALATE
Corn, spice, clay, cinnamon, nuts and some cocoa and oak.
FINISH
Med -> oak, spice and grain
BALANCE, BODY & FEEL
Good sense of balance, medium body and a light feel.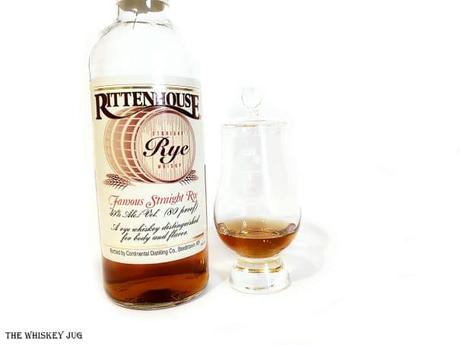 Rittenhouse Rye Whiskey Review: Overall and Score
A gem from the past. Aroma is a nice rye-heavy spicy profile with a touch of fruity sweetness; Palate is sweet and a touch coppery and moves through elegant and smooth (yes I said it) in a way that's enticing but not boring; Finish fades out a bit oaky with a sweet kicker.
There is a tendency to romanticize things like this twice dead Rittenhouse Rye Whiskey. This was a well-whiskey and a cheap pour at the bar. It wasn't anything special when it was made, it isn't anything special now either, it just was, and is, a damn good basic rye that worked well in cocktails but was perfectly tasty on its own.
SCORE: 3/5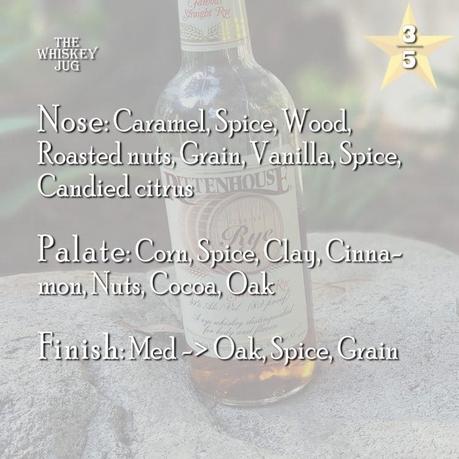 Rittenhouse Rye Review
NA
Overall
3
Nose

(3)

Palate

(3)

BBF

(3)
Sending
User Review
0

(

0

votes)
Comments Rating
0

(

0

reviews)

Rittenhouse Rye Review Summary
Don't romanticize this whiskey, but don't sleep on it either if you come across it. This is a piece of whiskey history and deserves a bit of respect, but not too much. It's a workhorse whiskey, but a damn fine one.
'''''''''