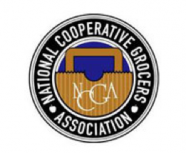 Becoming a Certified B Corp helps a company understand how its business impacts its people, the planet, and its local community. When a business association pursues certification, this learning process can have a ripple effect across its membership. That's a big reason why the National Cooperative Grocer's Association (NCGA) chose to certify, according to its CEO Robynn Shrader. NCGA hopes to use its B Corp certification not only to improve and institutionalize its own sustainability efforts, but also to encourage its member businesses to join NCGA on a path of continuous improvement.
NCGA is a unique organization—part trade association and part business-to-business cooperative. NCGA is a for-profit business and its 122 member coops are located in 34 states and operate more than 160 storefronts. They report combined annual sales of $1.3 billion and serve more than 45,000 member-owners and other customers.
NCGA already focused on environmental and social concerns in its operations, and the certification process helped shed light on the value of these efforts. For example, the operational support NCGA provides to its member coops includes bulk purchases of carbon offsets, sourcing paper bags with a guaranteed recycled content, and making sure service and supply providers use Fair Trade practices when available.
Prior to certification, the impact of these efforts were reported only in an addendum to NCGA's 2008 annual report that provided a "cursory overview" of their sustainability measures, according to Jon Fogarty, NCGA Project Manager. Achieving B Corp Certification is driving the association to institute a regular, organization-wide sustainability report. "A key element of certification was that it could be incorporated into a larger sustainability reporting process," Fogarty said.
"Despite the fact that we earned a passing score on our first attempt, there were a number people in our leadership questioning why we didn't achieve a higher score," said Fogarty. "Our involvement with B Lab will provide us with a structured way to challenge our organization."
Additionally, NCGA sees B Corp certification as a way to ensure that social and environmental priorities become institutionalized. "We could have future decision makers that don't care as much about sustainability and as a result we would be a radically different organization," Fogarty said. "In terms of maintaining [our efforts] over the long term, as staff turns over, that's going to be one of the largest benefits."
With certification, NCGA as an individual business commits to pushing itself in pursuit of sustainability. As a business association, it has a unique opportunity to amplify its impact by influencing the sustainability practices of member businesses in communities across the nation. While NCGA isn't requiring its members to become B Corps, it hopes that its leadership will inspire members to complete the free B Impact Assessment to get a baseline on their own sustainability performance. According to Shrader, many of NCGA's member businesses are already doing a lot in terms of sustainability, but they're not necessarily good at talking about it. "Food coops don't get out there and demand credit for the great work they are doing. B Corp will help us and our members communicate about our great work more effectively."
This post originally appeared in the 2012 B Corp Annual Report.