RIMMEL LONDON
ALL ABOUT THE EYES!https://au.rimmellondon.com/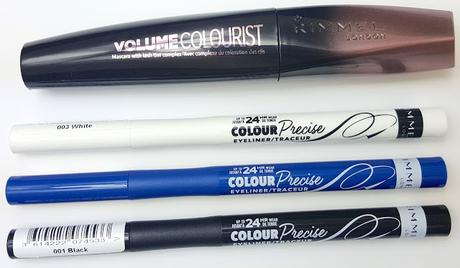 Who doesn't just love new makeup? With so many brands releasing so many new products all of the time it can become overwhelming and difficult to keep up and decide what the purchase and what togive a miss.
Luckily there are plenty of bloggers and vloggers like myself all over the world wide web to at leastgive you our honest opinions and demos so you can decide for yourself what you think before youeven see them in the shops!
This time around I have four newbies from Rimmel London. One unique mascara and three liquideye liners. It's all about the eyes, the windows to the soul today! :)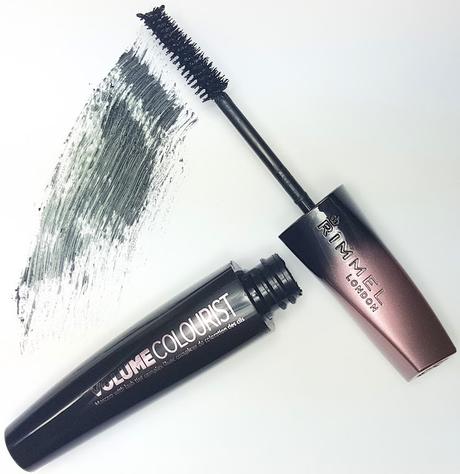 First up is this Volume Colourist mascara which claims to tint and darken your lashes over time. Soeach time you wear it the clever little formulation which sits on your lashes is working it's way into them making them darker and darker the more you wear it. In a way this is kind of a negative for thisproduct as if everyone who tries it ends up loving it will no longer need it in the end and will not needto re-purchase... interesting!
As you can see from my eye images below, my eyelashes as I have mentioned many times before arenothing to brag about. They aren't all that light in colour, but there aren't really a lot of them and theyare not very long. Boo to my DNA! :( However this mascara does lengthen them a bit, not as much assome others I have in rotation, but this mascara is all about the volume and tinting!
I'll let you be the judge. Here is my take on it. I can see the formula is quite thick and has in turn fattened up them up giving them volume. However it appears from this close up that it does clumpa little bit and make my lashes stick to each other rather than separating. This picture was taken before combing them out, so I feel like they appeared a bit better after doing so.
In terms of tinting my lashes, I have been using this mascara for over a month and I am pretty sure Ican see a slight color change, however it isn't obvious and I still just prefer the look mascara gives ingeneral and I think I am just going to keep on wearing them, this one included until it runs dry.



Onto some new favourites! These new Colour Precise liquid eyeliners come in the three shades yousee below. Black, white and blue! I wear black liquid eyeliner all the time as my go-to fav I amalways reaching for it and I am loving this newbie! The color is deep and intense, but what makesme the most excited is the super fine tip. Just like a fine tip texta, this design makes it SO easy todraw a super thin line giving you complete control to then build upon it as thick as you like. The tipwon't stab you and is in no way hard or scratchy. It's actually quite soft yet still firm enough so it isn'tflimsy when you use it. 
The bold blue shade is just beautiful and incredibly pigmented! It gives an amazing pop of color onmore daring days or special occasions. I just love how it draws attention to the eyes and brightens upand seems to give life to my otherwise sometimes dull looking boring brown eyes.
When it came to using the white, I was a bit lost as to where and how to use it. I mean I have a whitepencil liner which I use every now and again along my bottom lash line for that wide eyed doll effect.However the liquid formula is a whole other ball game! 
After some browsing around the web it seemed to me this would be a great product for makeupartists to have in their kit for those cut crease and fancy runway looks they so cleverly create. I onthe other hand am no makeup artist, I am very amateur when it comes to makeup artistry no matterhow much knowledge I have about the actual products, which I seem to know a lot about. (Because I am makeup obsessed, obviously!)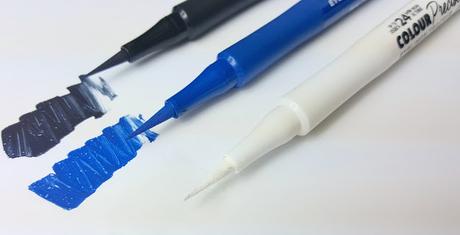 So as you can see below, I ended up using the white along the top of the blue, which actually turnedout looking quite striking in real life. Does it look that way here? It's hard to tell. I like it anyway. It did not however work on my bottom lash line, like how I usually use my white eye pencil, butI may just have been doing it wrong. 
The black on the right is a sure fire winner. An old classic look which I always go for and never failsme. Loving these pens! I have been using them for probably about a month and none of them areshowing any signs of drying out yet which is awesome!! In the past I have found this style of liquideyeliner to not last very long, so I am very happy thus far. :)



These and all Rimmel London products can be found in Priceline, Coles, Woolies, Big W, Targetand Chemist Warehouse. 
Rimmel London Colourist Mascara - RRP $18.95Rimmel London Colour Precise Eyeliners - RRP $13.95


Missed my last posts?BaByliss IPL Experience! | Garnier Micellar Water! | Maslow & Co USA Box! | 7Skins Skincare!
Related Posts!Perfume Collection! | Room Tour! | Forever New Fashion Haul! | My Makeup Collection!
Let's follow each other! Facebook | Twitter | Youtube | Instagram | Pinterest | Bloglovin' | Google+

*These products were kindly sent to me for consideration/review

*All photographs & video are my own work & my o

pinions are all 100% honest & all my own