Rihanna took to instagram this morning and announced her new partnership with Mac!  Although her River Island collection debut  wasn't met with rave reviews, everyone seems excited about this collaboration!  I was happy to see it this morning!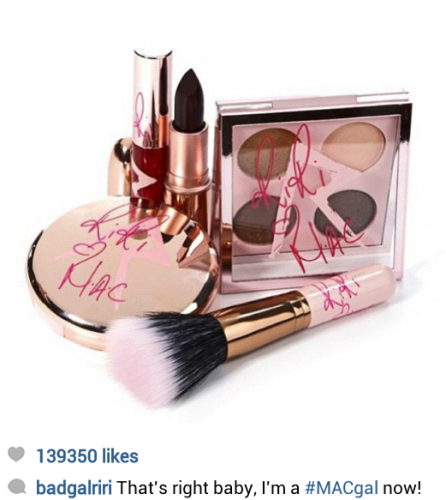 Photo credit: @badgalriri on Instagram
The first item out: RiRi Woo, a lipstick inspire by her favorite MAC red, Ruby Woo.
"When you think of makeup, the brand that pops into your mind — for something legit — is MAC," the singer told WWD. "Whatever color you want, it's like 'Let's go to MAC.' I've been using MAC on tour for such a long time it was a natural fit for me. I have always loved makeup, and I always said that if I do it, I want to do it with a credible brand." (USA Today)
I love Mac and love me some Rih so I'm looking forward to it.  And the lipstick will come in handy when I finally decide to do the Red Lipstick Challenge!  I also really like the packaging… what?  I'm a sucker for pink and gold!    Will you be buying?
xoxo-Kellie