Rihanna is certainly a jewelry trendsetter. She tends to choose multiple smaller pieces over one large item. The multiple layers and combined impact of all the pieces make her statement without needing a single piece of statement jewelry. Starting on the pinky, she'll wear pinky rings, traditional rings, bangles, bracelets, wrap bangles, and even bracelet rings. She obviously loves gold and she's never afraid to try new things.
Rihanna likes to mix casual clothing with a smaller sparkle, sometimes adding some gold and diamonds to her signature short shorts and vintage tees. You'll sometimes see her with a ring on every finger, below or above the knuckle.
Her style has evolved over the years. What began as girlish innocence has now bloomed into full on sultry style. She's replaced the generic gold and looks of her youth with new and innovative combinations. Rihanna is also a bit of a chameleon. She can look traditionally elegant one day, ooze sex appeal the next, and sport the edgiest of designs the day after that.
Who could forget her stripper chic look with the black jacket and no shirt? Her star-shaped nipple pasties made her gemstone dangling earrings almost disappear. The look exemplifies her evolution. She began as sweet and innocent. Today she's bold, sexy and in control.
The jewelry she wears today embodies bravery. She chooses sharp edges and spikes over softer pieces. Her "Rated R" album cover is a perfect example. She's fashion forward. She's fierce. She's certainly no wilting violet. Rihanna's style is constantly evolving. So stay tuned to see what she's wearing tomorrow.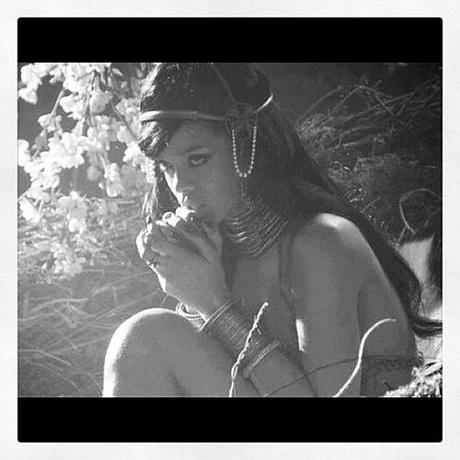 In her "Where Have You Been" video, Rihanna wore a high-neck choker, cuffs and a pearl-accented headdress.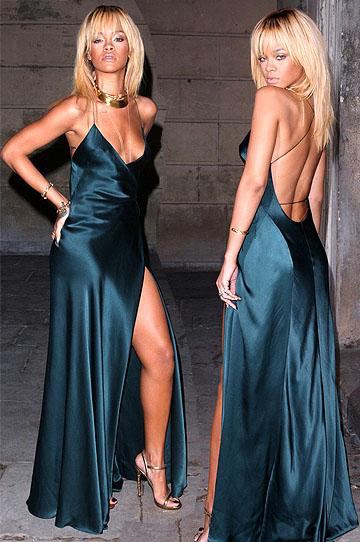 Her vintage gold choker and bracelets are Susan Caplan , her diamond rings are Annoushka.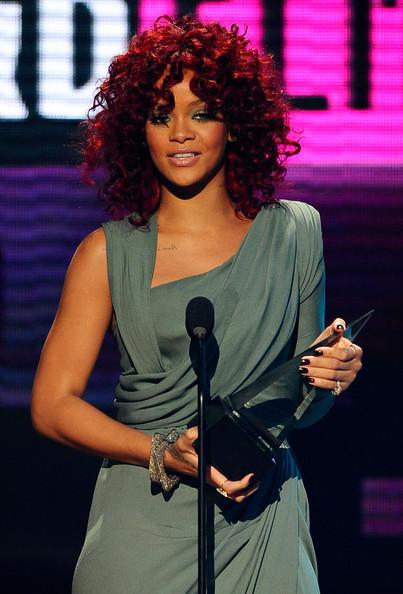 Rihanna wears Amrapali square bracelets set with diamonds.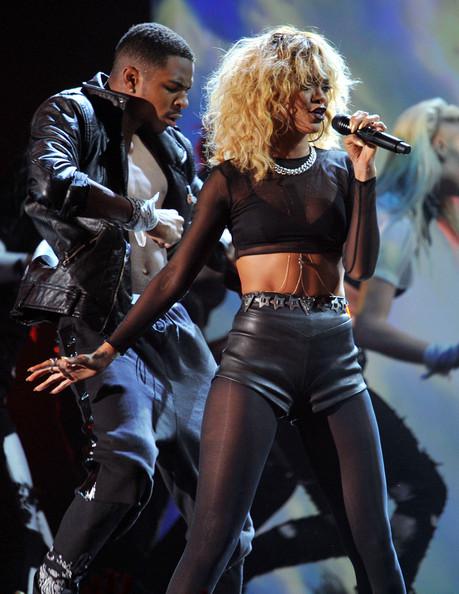 Her 18mm David Yurman Cordelia necklace.
Brad P for Raymond Lee Jewelers, premiere fine jewelry and luxury watch boutique and buyer.