Emporio Armani:

Rihanna Capsule Collection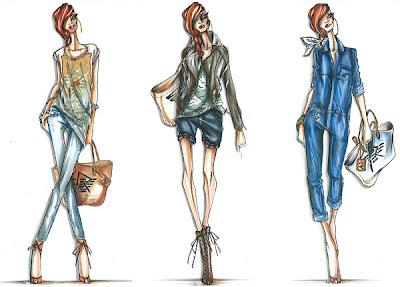 I'm not normally a huge fan of Rihanna if I'm totally honest: I don't know what it is, but I just don't particularly warm to her or her music. However, having said that, I do like the look of her capsule collection for Emporio Armani. 
Distressed denim jumpsuits, bleached skinny jeans, tartan-edged shorts and white T's with Rihanna's eagle and R logo are all looks which appear to be basic staples in Rihanna's own wardrobe, so it is easy to say that her fans will be snapping said pieces up for themselves in no time at all. 
In a release, Giorgio Armani had this to say about Rihanna's creativity:
"Rihanna is a great artist, s
he has personality, charisma and energy, and has been a pleasure to work with. She captures the young and contemporary essence of Emporio Armani Underwear and Armani Jeans perfectly."
You've seen her collection for Armani Jeans, but what do you think of her shoot for Armani Underwear? Apparently she lost two dress sizes to get to a size 8 by working out for 25 minutes, 5 times a day: I've got to hand it to her - she looks pretty good, no?


What are your thoughts on Rihanna being the new face for Armani? Do you approve? 


Photo Credit: Images found on www.fashionetc.com