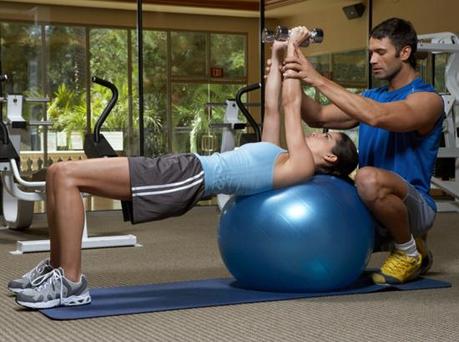 Strength training or any exercise for that matter is very good for health. The concept of strength training means a very extensive form of exercise. It is done for obtaining optimum shape for the body and body sculpting purposes. Strength training involves the usage of heavy weights, strenuous stretches and squats and extensive number of repetitions. If a person does not follow the right body posture and techniques, he/she may be severely injured. There is a right way of doing strength training.
Start with cardio
Beginners should never begin strength training right away and it should allow their body to get used to exercise. Cardio exercises are a good way to start exercising. A good cardio exercise program will work the heart and increase the heart rate. The body gets used to increased metabolism gradually. After 2 to 3 weeks of cardio exercises you can start strength training. However when you begin training start slow and gradually increase the time you spend doing the exercise.
Some things to keep in mind:
Learn beginner's exercises first
Start shaping your upper body
Gradually move on the lower body
Start with smaller group of weights
Strength training is a very addictive form of exercise. You may be tempted to lift heavy weights just because you are strong enough. Never start lifting heavy weights in the beginning and no matter how strong you are you may end up hurting your muscle. Start lifting smaller group of weights in the beginning and then keep adding to the weights gradually. Keep adding weights every 2 days to increase the level of strength training.
Take help of a trainer
Do-it-yourself strength training may not suit everybody. Initially you will need a trainer for guidance and providing physical support. Just lifting weights will not help you achieve your goals, there are a few techniques involved in the method of doing it. A trainer will teach you the right method of doing the exercise. Once you learn and perfect the method you can do the exercises on your own.
Stop when you experience pain
If you feel that your hand or leg hurts while doing a certain exercise you have to stop immediately. You may be doing it in the wrong way. Contact the gym instructor or your trainer immediately to observe you while doing the exercise. If you are doing it the right way and you still experience pain, it is possible that you may have injured a muscle.
Maintain good body posture
A good body posture is very important for strength training exercises. You have to make sure that the spine is aligned with the lower body. Always keep your upper body erect and avoid slouching while doing exercises. A poor body posture can cause back injuries and sometimes a fracture. It is imperative that you understand the repercussions of not doing the exercise in the right way.
Last but not the least, drink plenty of water while exercising. Water keeps your body hydrated and also will relax the muscles.