An inventor from Israel, Izhar Gafni, has recently presented a very interesting worth of mention: the first fully card board produced bicycle.
Izhar took inspiration by some chats with friends, where he knew about a guy who had been able to make a Kayak out of cardboards and some water resistant material to cover it up.
He then went to talk with some engineers, to evaluate what chances he had to make his project possible, but despite a few of these engineers assumed that it wasn't a viable thing, he attempted it anyway. After long time researching the best production solution, he decided to try the origami system, which he considered perfect to manipulate pieces of cardboard in the shapes he needed.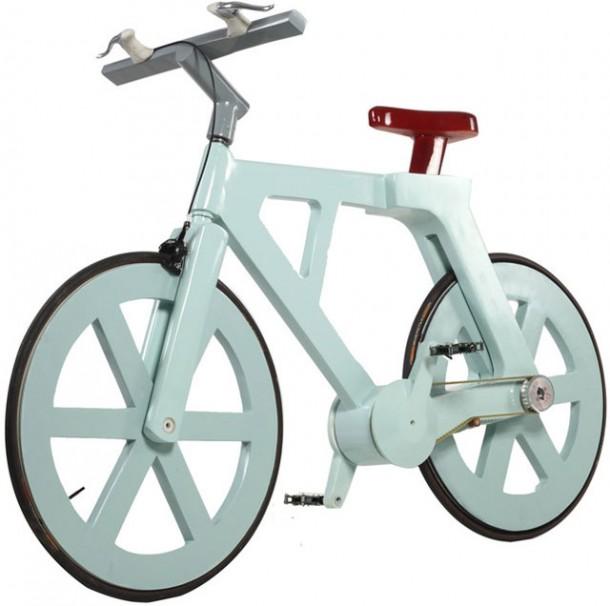 The realisation of a fully funcional model took some time and quite a good amount of attempts and approximation, starting from literally a box shaped bike to the model that has been commercially launched in these days. Viewing it you wouldn't say the bike is either made of cardboard, as it is covered by a glossy water proof material, and despite what you may thing, the bike is equipped with and incredibly strong frame, capable of supporting over 275 Kilograms.
One good point about this bike is that it is incredibly cheap. Production costs come to $9, and the bike is commercially available in a few stores at $90.