Richard III, the last Plantagenet King of England, died on August 22, 1485 during the Battle of Bosworth Field. His death wasn't a pleasant one. Recently skeletal remains that might be those of the King have been unearthed from the ruins of Grey Friars Church in Leicester, the location where many believe Richard was buried.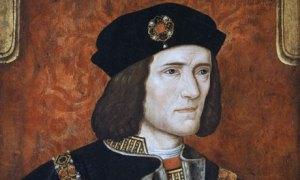 The remains apparently show significant scoliosis, a bending of the spine that often raises one shoulder higher than the other. Historical documents, as well as the famous play by William Shakespeare, indicate that Richard was a "hunchback." This condition is most often caused by kyphosis, a more forward curving of the spine, which is not the case with these remains. But the distinction probably wasn't appreciated in 1485 so people who suffered either scoliosis or kyphosis were often termed "hunchback."
How can researchers prove these are indeed Richard's remains? The best bet is mitochondrial DNA (mtDNA), which is passed down from generation to generation through the maternal line. This type of DNA doesn't change often, mutating only about once every 6500 years, making it ideal for ancestry studies.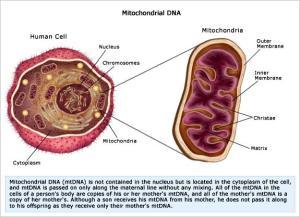 To employ this technique, they will need mtDNA from a known maternal descendent of Richard. And it seems they have located Londoner Michael Ibsen, the 17th great-grand nephew of Richard. His late mother, Joy Ibsen, was apparently a direct descendent of Richard's eldest sister Anne. If true, and if the mtDNA matches, that would constitute fairly strong evidence that the remains are indeed those of Richard.