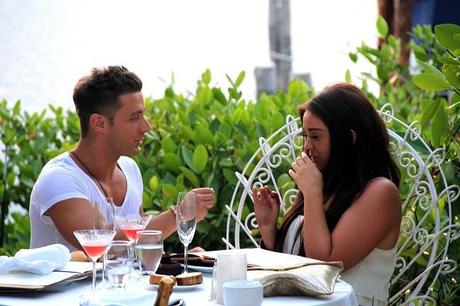 Geordie Shore, the latest reality show aired on MTV in UK based on 'Matchmaker' concept witnessed the engagement of two of the show's star.
Ricci Guarnaccio, 25, and Vicky Pattison, 24 are set to wed following a tumultuous romance on the show.
Italian stallion Ricci popped the question as he and Vicky enjoyed a romantic al fresco meal while filming scenes for the third series of the show in Cancun, Mexico.
When asked how he had asked her, Vicky said, 'He kept saying, "Please turn around" and when I did, I looked up to the sky where a plane had flown by with the message, "Vicky, will you marry me?"'
And the proposal was accompanied by a stunning Platinum Diamond Ring. Ricci had selected a Diamond Solitaire Ring for his new fiancée.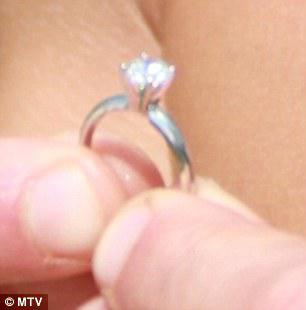 Ricci said: "When I came into the Geordie Shore house I had been single for a long time and certainly didn't expect to fall in love – but that's what happened. I couldn't be happier with Vicky and know I want to spend the rest of my life with her."
Things moved so quickly between them – soon after they had confessed their love for each other, within a matter of weeks the proposal took place and Vicky has even met her future in-laws!
Talking about their romance, Vicky said, 'I've never felt as loved as I do with Ricci, he makes me feel confident and treasured. The others tease us a bit, but underneath it all, they're happy for us.'
Vicky added: "I'm so excited to be engaged to Ricci. He's an amazing person and I knew that as soon as he walked through the door and into the house, there was an instant connection between us. I'm very lucky to have found him."
Ricci made a late entry into the Geordie Shore house for the second season of the show. He entered the show describing himself as the King of Newcastle, stating that 'every man wants to be him and every girl wants to sleep with him.' Though there was a spark of magnetism between the couple, Vicky already had a boyfriend at the time, which stopped them from initiating the relationship.
For their wedding plans, Vicky said, 'I've always wanted to get married and it feels like its all fallen into place. Will I play the devoted wife? Hell, no! But I can't wait to spend the rest of my life with him.'
She also added, 'Geordie Shore is the last place you'd expect to find your husband – it's like the antithesis of love – if we can survive that we can survive anything!'
Now the question remains whether Vicky and Ricci will tie the knot on television, or opt for a more personal ceremony. Let's wait and watch… .
Also have a look at : Carey Mulligan Exhibits Diamond Wedding Ring