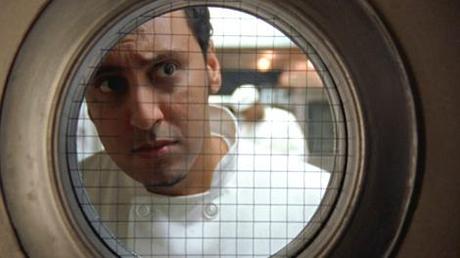 In the process of achieving our dreams, a lot can mess our head. The focus itself needs to be in perfect balance of hard work and passion, and not forgetting your basic needs (Not that I succeed every time too). But maybe because we want it so much, we easily can get too focused and forget why we love it in the first place.
Since watching Julie & Julia was so fun and inspiring, I decided to seek another movie about cooking. I take a look at Today's Special (2009) which added another movie to love that was released that year. This movie is about a 30-year-old sous chef, Samir (Aasif Mandvi) who quits his job because he feels his boss didn't appreciate his work. The boss promoted a younger sous chef to be the head chef of the restaurant.
Saving his pride, Samir told Carrie (Jess Weixler), his new colleague that he'll be working with a famous chef in French. When he break the news to his father, Hakim (Harish Patel), who owns an Indian restaurant in the city, the old man got a heart attack. Samir must put his career in French on hold, to run his father's restaurant.
Running the restaurant itself is a challenge, since it's low on visitors, except his father's Indian friends, who basically just eat and talk there regularly and do nothing. The kitchen have broken the health code and the chef's quite 'eccentric'. When Samir and the chef have differences, the chef called it quits. Desperate on finding a capable Indian chef, Samir remembers that he once met an Indian taxi driver, Akbar (Naseeruddin Shah), who said he's a high skilled chef. Meeting Akbar changed Samir's way of thinking of cooking and life.
"The important thing is the interpretation. The improvisation."
If you have seen many drama movies about failures and bouncing back in life, you may find Today's Special plot readable. But many movies have similar plots and stories, the difference is whether they are capable to make you stay watching. And of course, if you find it enjoyable. I have fun watching this movie, because Samir's life itself in the beginning make us sympathize to his life. He's a regular hardworking man in their 30s looking for a big break in the big city, which parents prefer his better version of brother (died several years ago). And then, his boss told him that he lacks magic. Samir have to seek inside himself what is he lacking of, why he still in the same place over the years.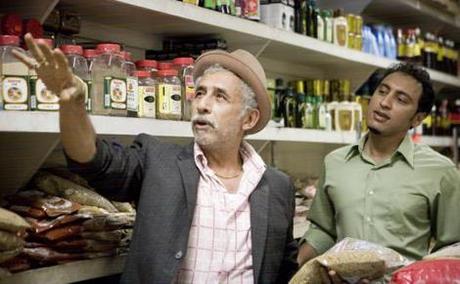 His resignment come in the right time when his father is incapable to run his own restaurant. They have their differences, but giving Samir have worked in a professional environment makes him know the standard of one. Unfortunately, only knowing the techniques still won't make the business work. When Akbar happily help him, the restaurant have more visitors. But Akbar proven showed up in Samir's life more than just being a chef, but also a friend and a teacher of cooking and life. One day, Akbar decided that Samir didn't need his help anymore. Samir's left with his wonder and skill. At the same time, Samir slowly rekindle his bad relationship with his father and opens himself to a new relationship, while previously his mother, Farrida (Madhur Jaffrey), worried because he's in his 30 and still single.
It's always nice to see Asian culture and its kinship in a movie, especially even after they moved in a foreign place. The best thing about this movie, aside to remember that it's important to keep the passion alive and to trust your gut to cook, is Akbar's character. If you care to see him more than his profession as a taxi driver, you'll see that he has a rich soul. Meaning he's a very positive person, who lives and inspire. He isn't one of those person who get caught on life's routinity, but riding the life itself. On the contrary, Samir is the kind of person who thinks too much and forgot all the fun. Samir in the end looks like someone who owns the restaurant, rather than being the chef.
In this case, I think Naseeruddin Shah have really nailed the part. As for Samir, I have seen Aasif Mandvi a lot in many movies, as that one small supporting actor. It's a great big role for him, but sadly I think he doesn't go much after this film. I think he showed more than just an Indian actor support. I was also impressed on Samir's mother, Farrida, played charismatically by Madhur Jaffrey, who have shown motherly nature and also beauty.
While the rest might not be a new sight for me (aside from knowing Indian people pray as moslem), I found Today's Special to be inspiring in terms of cooking, to not get caught on measures and techniques, but to trust your instinct.
Final Score :