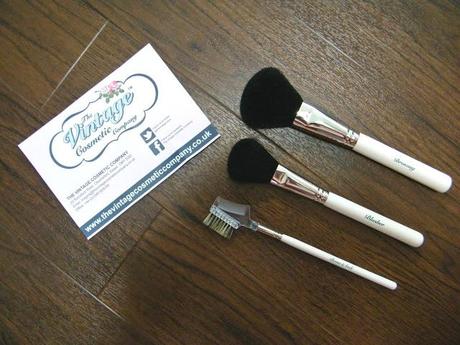 Bronzing, Blusher and Brow & Lash Brushes* c/o The Vintage Cosmetics Company
I never cared much for using good quality make-up brushes until last year when I found the beloved
Real Techniques
range. I seen just how much of a difference using quality brushes can make to how you apply make-up and the finish that they help achieve. Since then, I've purchased more RT brushes and my first ever
MAC
brush, the amazing 217. But I'm always wanting to try new brushes and extend my collection...
The Vintage Cosmetics Company
have just started stocking in Boots and have some of 
the
cutest packaged products I've ever seen. I was so eager to see how there brush range would compare to my
RT
collection. As of recent, my body is more tanned than my face so I've been using a lot more bronzer than usual. The huge
Bronzing Brush
is the perfect size to dust product all over your face without over doing it. I love the finish it gives as it doesn't leave me looking 'cakey' and works with the bronzer to help achieve that natural glow.
I've never really been one for blusher but when I seen that they had included their
Blusher Brush
, I thought I'd give it another try. I have fairly rosy cheeks naturally and I've always had the problem of either blush not showing up or going full-on Aunt Sally. The natural bristles pick up the perfect amount of product so that I can finally get a happy medium - I can now make good use of my blush palette!
I always brush through my eyebrows before and after filling them in as they're a lot fuller than they used to be. The 
Brow & Lash Brush
helps me groom them to perfection. Overall, I'm amazed at how well these brushes performed and now use all of them in my daily routine. I'll definitely be picking some more up where I get the chance!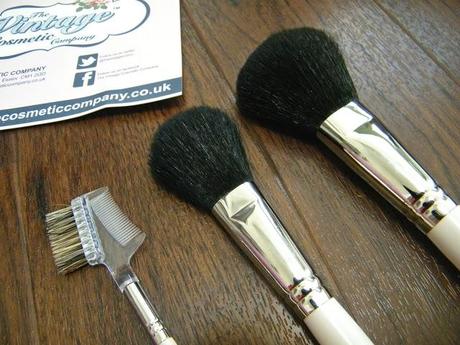 What are your favorite brushes to use? I'd love to know so leave me a comment down below. Thanks for reading! Also, is there anything that you'd like to see on Thumbelina Lillie? Would you like me to post more often?

Facebook 
 - 
Twitter
 - Instagram - 
Bloglovin
*These products were sent to me free of charge & for my consideration. All opinions are honest & completely my own.