.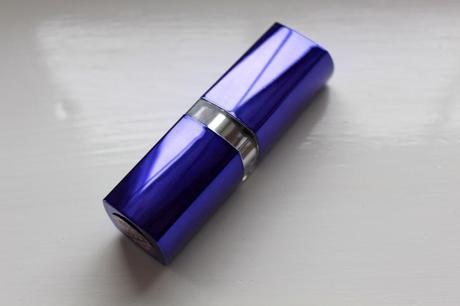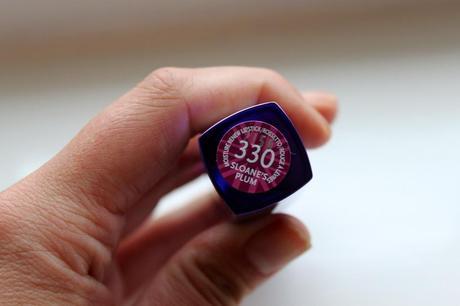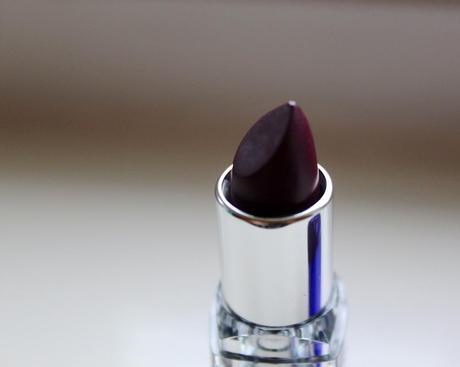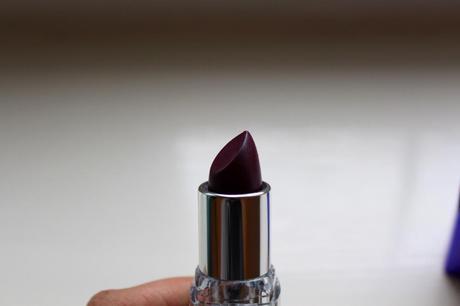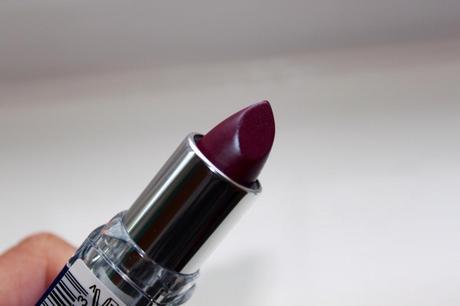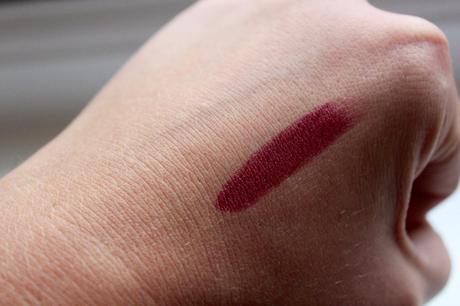 Rimmel moisture renew lipstick in sloane's plum - boots / superdrug
As from this coming pay date (25th October 2012) I will be making a conscious effort to be less footloose and fancy free with my money and to actually start to save a decent amount each month. With even Daniel commenting on how much I spend on what I've convinced myself as necessities, I took a back seat, scrutinised my bank statements and worked out where I can cut back.
I'd be stupid in thinking that I could cut out all spending on all things beauty and fashion related but I can reduce the amount I spend so it doesn't seem like I'm working for nothing and can still treat myself.
First up on this list is lipsticks. I wear lipstick every single day without fail, it completes me like milk completes a latte. I feel it finishes off my make-up and gives it an edge. But like any blogger I get sucked into promotional emails that pop into my inbox or several posts on a certain lipstick, and then they throw in the words that makes it even more appealing; limited edition. Then suddenly I'm like a kid after a tube of smarties until I can get my hands on it, but I can no longer justify £28 on two lipsticks (I'm looking at you Mac!) so I've been looking at drug store lipsticks that are a lot more purse friendly while still giving me my fix.
I purchased around 4 different ones from various brands, first one being this rimmel moisture renew lipstick in 330 sloane's plum.
The color of the lipstick is amazing, I've been searching for this exact color as its so not right now, deep plum, with a rich purple undertone with a slight blue edge, which matches all the new autumn/winter pieces I'm slowing adding to my wardrobe, the majority of which are in this color.
One swipe of this color will give you more of a stained lips look rather than a deep color pay off so I would advise applying, blotting and reapplying to let it show to its true potential. It has a slight gothic look but with my bottle blonde locks it gives me a look that has a healthy dose of attitude. As its a moisture renew lipstick, it looks and feels great on and doesn't show up any imperfections. Though because of this the staying power isn't great, lasting a max of three hours before it needs reapplying so using something like Lipcote would help that. It has a slight fragrance that is barely noticeable and inoffensive. The packaging is really sleek, though patent purple isn't to my taste, it's easy to wipe clean. Lastly, the price point is a massive plus for me, retailing at £6.29 it is half the price of a regular Mac lipstick. Rimmel lipsticks are easily accessible from either Boots or Superdrug.
There are currently 12 shades to choose from in the moisture renew range.
Have you tried any Rimmel lipsticks? What shade would you suggest to try next? Are you realising the ever growing amount you are spending on fashion and beauty related products? I'd love to know!

- TWITTER - FACEBOOK - TUMBLR - BLOGLOVIN' - LOOKBOOK - HELLO COTTON -
"believe in yourself"