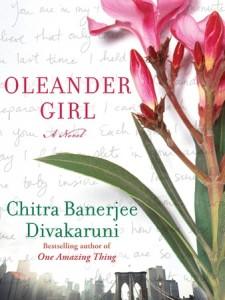 What is lurking in your ancestral background? Where does your dark eyes come from? Your high cheekbones? Or your long legs?
I've been filling out a lot of applications over the past few weeks in an attempt to get a full time job working here in SW Florida. However, whenever I get to the part where they ask me for my race and/or ethnicity, I pause. If you've ever seen a picture of me, and there is one of me drinking Butterbeer in Orlando on this blog, you'd think that there was no question how I'd answer these questions, but you'd be wrong. I am what you call an American mutt, with a background of ancestry that is almost as diverse as this nation's history. In my culture we are taught to embrace those nuances that make us unique – what makes my eyes slightly slanted or my cheekbones sit so high or my limbs disproportionately long compared to my torso.
In other cultures, the emphasis is on race purity, and long ancestral lines of prominent figures are celebrated. People work to hide their differences and strive to show they belong to an elite group of people who can state these same claims. This is the issue that Chitra Banerjee Divakaruni attempts to bring to life in this modern Indian tale, Oleander Girl: A Novel.
The story begin as Karobi, an 18-year old girl who lives with her grandparents after losing her parents when she was born, becomes engaged to a newly prominent family in Kolkata, India. Karobi loves the modern ideas and lifestyle of her new family and they love the tradition and racial purity of Karobi's background and how it may help them gain favor with prominent, traditional politicians in the area.
When Karobi's grandfather passes away right before the wedding, a dark secret is unlocked that will change Karboi's outlook and possibly her future. Turns out Karobi's father is an American who may still be alive back in the United States. And that's just scratching the surface of what surprises lie for Karobi to discover about her past.
Karobi takes off to post-9/11 New York City where she meets with a private investigator and they begin to unravel the secrets that Karobi's grandfather took to the grave with him. While there, Karobi's fiancé, Rajat, faces some of the most trying challenges his family has ever had to endure since they emerged as a wealthy family in Kolkata. With Rajat going through so much in Kolkata and Karobi discovering so much in the United States, will their relationship survive the separation? If Karobi meets her father, will she want to go back to India? Will Rajat be able to accept the secrets that Karobi uncovered?
This book is a great read. You see the story, as it unfolds, from many different  perspectives, from Rajat's mother to Karobi's grandfather to the chauffer that works for  Rajat's family. Every new perspective brings another element to the story and reveals another cultural stereotype that must be overcome. I must admit that things get really bad for everyone in the book and it gets a little depressing. Hang in there because the end is worth the wait. Overall a 4-star rating.
Do you like books that challenge cultural stereotypes or racial biases? Why or why not?